Arajet announces it will connect Santiago de los Caballeros with Medellín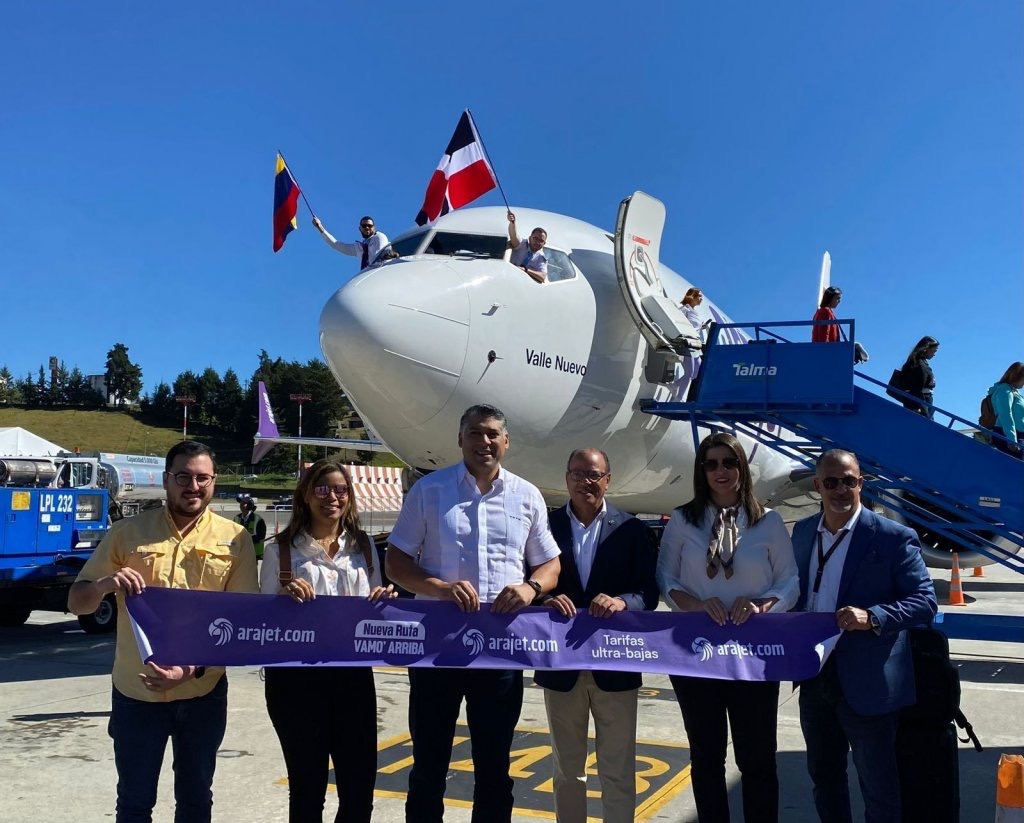 Santiago.- Arajet Airlines has increased its connectivity by becoming the first airline to offer non-stop flights between Santiago de los Caballeros in the Dominican Republic and Medellín in Colombia. With flights operating on Mondays and Thursdays, Arajet is offering 740 weekly seats, providing Cibao residents with the opportunity to explore the charms of Medellín at affordable prices and convenient connections to other destinations.
Víctor Pacheco Méndez, CEO & Founder of Arajet, expressed his pride in being the first airline to connect Cibao International Airport with José María Córdova International Airport. This new route aims to strengthen tourism and commercial ties between the two cities, benefiting the economies of both countries. Colombia is the third-largest source of tourists for the Dominican Republic, and Arajet's new service aims to meet the growing demand from Colombian travelers.
Teófilo Gómez, General Administrator of Cibao Airport, shared his joy at inaugurating this long-awaited connection between Santiago and Medellín. He highlighted the significance of Arajet, a Dominican airline with great potential, launching the route and serving various destinations from Cibao Airport.
According to the Colombian Association of Travel and Tourism Agencies ANATO, the Dominican Republic is one of the top 10 preferred destinations for Colombian vacationers. In 2022, Colombian travelers to the Dominican Republic increased by 154%, making them the third-largest group of tourists visiting the country.
Carmen Caballero, President of ProColombia, the country's promotion agency, emphasized the historic moment in Colombia's tourism industry, with record-breaking international travelers. Caballero highlighted the importance of the new route between Medellín and Santiago de los Caballeros, which will further consolidate tourism and business travel between the two countries. She encouraged more Dominicans to consider Colombia as an ideal destination to experience transformative experiences and discover the diverse range of value-added goods and services.
Since its launch in September 2022, Arajet Airlines has served over 280,000 passengers on its state-of-the-art Boeing 737MAX8 aircraft. With operations to 18 destinations in 13 countries across North America, Central America, South America, and the Caribbean, Arajet continues to expand its network and provide convenient travel options for passengers.