Abinader affirms that this year it will be possible to receive 10 million tourists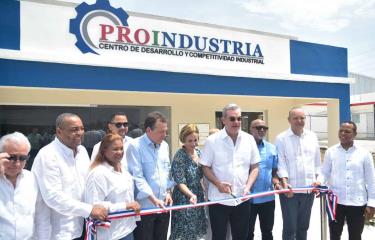 Santo Domingo.- President Luis Abinader expressed confidence in achieving the ambitious goal of attracting at least 10 million tourist visitors to the Dominican Republic this year. He emphasized the government's unwavering commitment to supporting the aviation sector, with the aim of transforming the country into the hub of the Caribbean and Central America.
President Abinader asserted that the Dominican Republic should become a key player in the aviation industry. He highlighted the country's proactive approach, driven by improved foreign relations and active engagement with Caricom member countries. The president shared that Caricom members have expressed their desire for the Dominican Republic to strengthen its airlines. This would allow the country to serve as a convenient transit point for travelers from Caricom nations, enabling them to connect easily to destinations like Santo Domingo, Punta Cana, Santiago, and La Romana before reaching the United States or Europe.
During a recognition ceremony by the VIP Crew School and the Dominican Association of Cabin Crew for his support in bolstering civil aviation, President Abinader reiterated the significance of having strong domestic airlines. He stressed the importance of defending national interests while appreciating the opportunities created by the aviation sector for Dominican personnel. Witnessing Dominican professionals working in the aviation industry, fulfilling dreams and providing job opportunities for the youth, was praised as a source of pride for the country.
The president acknowledged the value of this sector in providing fulfilling career paths for many young people who aspire to work and travel while contributing to the country's economic growth. He reaffirmed the government's commitment to supporting the aviation industry's development, recognizing its pivotal role in fostering tourism and connectivity for the Dominican Republic and its neighboring countries.
Overall, President Abinader's remarks demonstrate a strong determination to further enhance the country's aviation infrastructure and services, reinforcing the Dominican Republic's position as a prominent player in the regional aviation landscape.