Abinader: "It is beautiful to see what is happening with our airlines"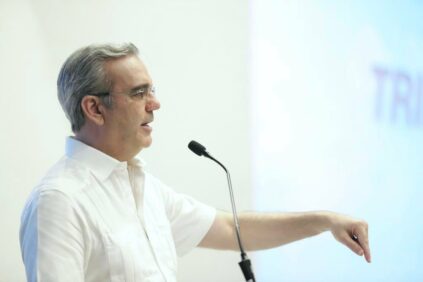 Santo Domingo,- President Luis Abinader has set a target of achieving at least 10 million tourist visitors in the Dominican Republic for the year 2023. To achieve this goal, he emphasized the importance of the country becoming a power in the aviation sector.
According to the President, Caricom members have expressed their desire for the Dominican Republic to strengthen its airlines. By doing so, it would allow travelers from Caricom countries to easily connect to various Dominican airports, such as Santo Domingo, Punta Cana, Santiago, and La Romana. From there, they can further connect to destinations in the United States and Europe.
Abinader emphasized the significance of having strong national airlines and stated that the Dominican Republic would defend its position and the importance of having its own airlines. He highlighted the value of seeing Dominican personnel working in these airlines and how it fulfills the dreams of many young people who aspire to work in the aviation industry and have the opportunity to travel.