"Environment, gastronomy, culture and traditions, tourist pillars of the Dominican Republic and Central America"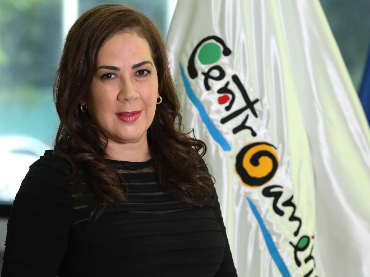 Santo Domingo.- Tourism in Central America and the Dominican Republic is aligned with indigenous economic development. The offer for visitors has, among its main axes, the protection of the environment of each country, a gastronomy that is cooked with ingredients grown by local producers and the conservation of the culture and traditions of indigenous peoples.
In this sense, Carolina Briones, general secretary of the Central American Tourism Promotion Agency (CATA), said that "we want to value tourism that directly benefits the people of our region. Tourism is a fundamental sector not only for governments or large companies, but also for small businesses or farmers, to give two examples".
"For this reason, the countries of Central America and the Dominican Republic are concerned with valuing tourism that coexists in harmony with the environment," she added.
Central America and the Dominican Republic is also home to various pre-Columbian lineages whose heritage transcends today thanks to the zeal and care for the traditions and cultural expressions of their heirs, as well as the archaeological remains, which have been preserved unscathed over time. according to statement.
In the Dominican Republic, the Taino heritage is still very present throughout the country. The Taíno-Arawaks were the first inhabitants of the country to settle before the arrival of Christopher Columbus and the Spanish.
Currently the spirit of the Tainos is still very latent in the national idiosyncrasy. From the legacy of this pre-Columbian culture, which can be discovered in different museums in the country, such as the Museum of the Dominican Man in Santo Domingo or the Altos de Chavón Regional Archaeological Museum, to gastronomy, such as cassava cassava.