Pro Consumidor intervenes airports to verify JetBlue's negligence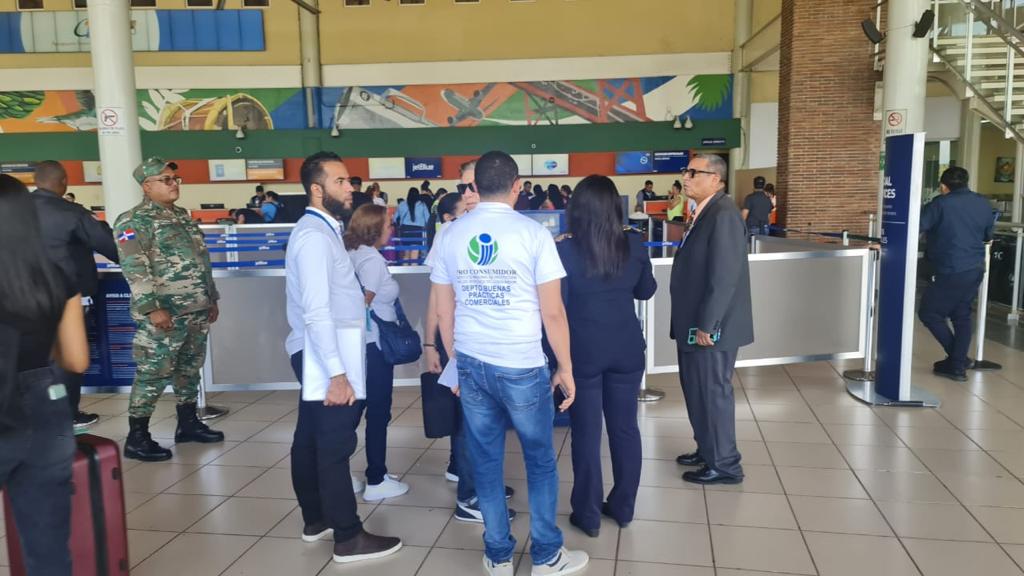 Santo Domingo.- The National Institute for the Protection of Consumer Rights (Pro Consumidor) has taken ex officio intervention at the Las Américas Doctor José Francisco Peña Gómez International Airport (AILA) and Cibao International Airport in Santiago to investigate if the airline American JetBlue is operating with irregularities that may affect consumers.
The executive director of Pro Consumidor, Eddy Alcántara, stated that the inspections aim to verify if the airline is causing harm to consumers, and if so, they will initiate the corresponding sanctioning process as per Law 358-05 on the Protection of Consumer or User Rights.
The inspections have begun and will continue throughout the week to ensure an exhaustive investigation and guarantee that consumers' rights are respected. The company's representatives expressed their willingness to collaborate with the inspections, and Pro Consumidor will monitor the behavior of airline personnel to verify if they are adhering to agreements made with consumers at the time of payment.
Last year, Pro Consumidor issued a warning to JetBlue due to constant complaints of non-compliance with services provided. The current intervention seeks to address these concerns and ensure consumers are not affected by any negligence from the airline. If irregularities are found, Pro Consumidor will apply corresponding sanctions based on the severity of the situation, in accordance with their regulations.