Senate introduces Hotel Rate Transparency Act in the Dominican Republic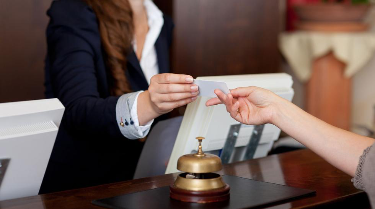 Photo from arecoa.com
USA.- Two members of the United States Senate introduced a bill designed to force hotels and resorts to be more transparent about rates, called the Hotel Rate Transparency Act.
The bipartisan bill was introduced by Sen. Amy Klobuchar, D-Minn, and Sen. Jerry Moran, R-Kan, and would require "anyone who advertises a hotel room or short-term rental to clearly show up-front the final price that a customer would pay to book accommodation.
As part of the legislation, the Federal Trade Commission (FTC) would be responsible for "pursuing violations," and each state's attorney general would have the power to bring civil actions for violations.
"Too often, Americans who make reservations online are met with hidden fees that make it difficult to compare prices and understand the true cost of an overnight stay," Klobuchar said.
"This bipartisan legislation would help improve transparency so travelers can make informed decisions," she added, according to NBCNews.
The American Hotel & Lodging Association (AHLA) found that only 6% of hotels nationwide charge a mandatory resort/destination/amenity fee, at an average of $26 per night.
AHLA President and CEO Chip Rogers issued a statement in support of the new bill stating that "The Hotel Rate Transparency Act is an important bill that will create a single standard for mandatory rate display across the ecosystem. accommodation, from hotels to online travel agencies, metasearch sites and short-term rental platforms.
"We know that consumers purchase travel on multiple sites, and this bill is an essential step in creating a more transparent booking process for guests. We commend Senator Klobuchar and Senator Moran for their work on this issue and for recognizing the need to level the playing field for all types of hosting providers and distributors," he added.
In addition, he expressed that "we look forward to working with the senators and their colleagues on Capitol Hill on this crucial issue."