Montecristi opens up to tourism: the Wyndham Garden is inaugurated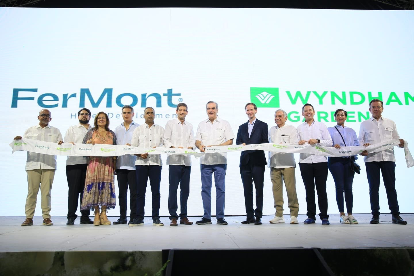 President Luis Abinader recently inaugurated the Wyndham Garden El Morro hotel, a 56-room establishment designed to cater to both vacation and corporate guests. The hotel offers versatile meeting rooms, a gym, work areas, a bar, a swimming pool, and various amenities such as bank services, a pharmacy, and a minimarket.
The opening of this hotel is a part of the Master Plan for the Tourism Development of Montecristi, a strategic initiative aimed at boosting economic, logistical, and industrial activities in the area through private investment. The plan also seeks to enhance port activities to attract more ships to the port of Manzanillo, leveraging its natural conditions and strategic location to become the main port terminal in the northwest region of the Dominican Republic.
During the inauguration event, President Abinader also presented 42 certificates to companies covered by Law 12-21 of Border Development. This initiative is expected to have a positive impact on the region's economic growth and development, further positioning the Dominican Republic as an attractive destination for both tourism and investment.