Dominican Republic smashes record in arrivals with 6.2 million visitors through July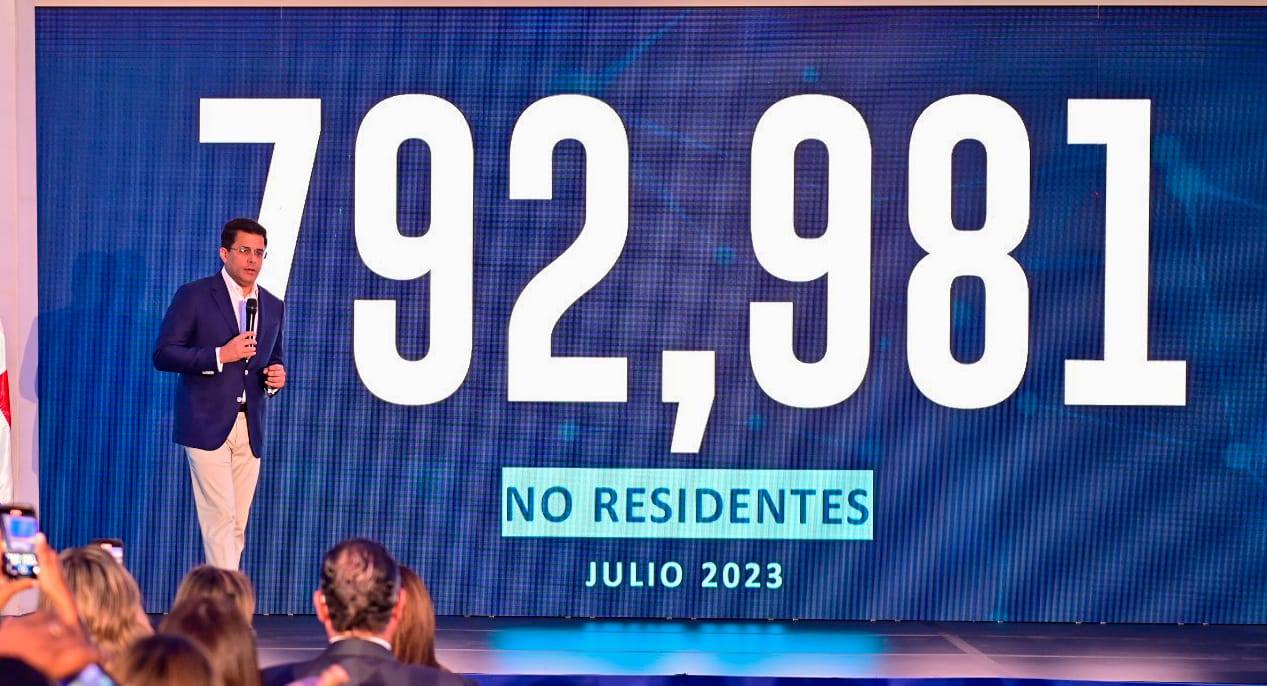 Santo Domingo.– The Minister of Tourism, David Collado, revealed that the Dominican Republic continues to reach unprecedented numbers in the tourism sector by registering the arrival of 792 981 non-residents in July of this year alone, making it the best month in the entire history of the country and surpassing July and December 2022, which had been until now the only months in which the government had managed to break the barrier of 700,000 tourists.
He reported that of the 792 981 tourists, 652,506 were foreigners and 140,475 Dominicans, representing a growth of 34% over 2019, 41% over 2021, and 8% over last year.
The official said that sustained growth is also reflected in the cruise industry after noting that the country received 148,560 cruise passengers by sea in July alone.
He noted that in the January-July period, 1,416,011 cruise passengers arrived in the Dominican Republic, "something never seen before in the history of tourism."
"If we add the 792,981 tourists who arrived last month by air and the 148,560 visitors who arrived by sea, we are talking about 941,541 visitors. Something historic in the month of July," said Collado.
He also indicated that for the first time, the country registered the arrival of 6,295,667 visitors in the first seven months of the year.
He detailed that the Dominican Republic received 4,879,656 tourists in January-July, plus 1,416,011 cruise passengers.
The central countries of origin of tourists in July were the United States with 54%, Canada with 8%, Puerto Rico with 5.1%, Colombia with 3.7%, as well as Spain.
The top cities were New York, with 6.8%, followed by Miami, Bogota, Lima, and Santiago.