Collado and the loop of air ticket prices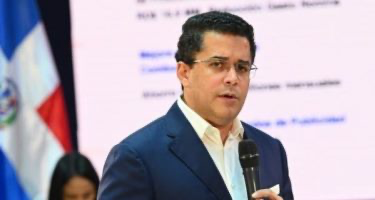 Santo Domingo.- The Minister of Tourism, David Collado, has expressed concern over the significant increase in air ticket prices, which he believes will have a negative impact on tourism in the Dominican Republic. Collado aims to promote competition to help reduce costs. He mentioned the example of high flight costs, like the $1,500 fare from Houston to the DR, which has risen due to production cost increases brought about by the pandemic.
However, intervening in the competitive market dynamics for airfare pricing is challenging. The government's role is limited to potentially reducing airport taxes, which has a limited impact on overall prices. Factors like fuel costs and wages in the production chain cannot be easily influenced. While raising concerns is valid, it may not lead to effective solutions.
Collado's concerns highlight the contradiction of subsidizing airlines with government aid while not seeing corresponding reductions in ticket prices. Future collaboration agreements may need to address this issue.
Additionally, the merging of two major Spanish airlines could further complicate the situation. Even before the pandemic, airfares were high, and the Panamanian airline's rising prices and mandatory layovers have contributed to the issue. Arajet's competitive prices and direct routes have provided some relief, but their sustainability is uncertain.
In essence, Collado and the government find themselves in a complex situation with limited options to address the soaring airfare prices, ultimately affecting both Dominicans and tourists. Air travel has once again become a luxury, despite efforts to encourage tourism and travel.