Grupo Puntacana joins forces with FL Technics to create an aircraft maintenance center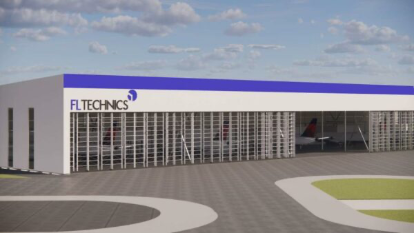 Santo Domingo.- The Puntacana Group is ramping up its expansion efforts by initiating a new joint infrastructure project with FL Technics at the Punta Cana International Airport (PUJ). This collaboration aims to establish the region's first aircraft maintenance center, focusing on Maintenance, Repair, and Overhaul (MRO) services.
Strategically positioned within the Punta Cana Free Trade Zone, the MRO facility will cover an expansive area of 115,588 square meters, with a built-up space of 27,000 square meters. The center will initially accommodate five positions for performing maintenance procedures on narrow-body aircraft, with plans for expansion to a total of 12 bays in the future.
This venture is projected to generate around 1,600 employment opportunities related to MRO operations. Zilvinas Lapinskas, the CEO of FL Technics, commended the collaborative spirit and visionary leadership that underpins this endeavor. He expressed his enthusiasm for partnering with industry leaders and shared the significance of this initiative for both organizations.
This project represents FL Technics' inaugural infrastructure development venture in the Americas. For the Puntacana Group, it marks their first partnership with a European-based independent global MRO services provider. As they jointly embark on this undertaking, the aim is to create a strategic aviation hub in the Americas, with the potential to facilitate growth and innovation in the sector.
During the initial phase of construction, the facility will feature five bays for on-site maintenance operations, incorporating a comprehensive workshop complex to provide full support. The construction process is estimated to take around two years and is a testament to FL Technics' commitment to expanding its global MRO network.
Saulius Bajarunas, the Chief Operations Officer (COO) of FL Technics, emphasized the meticulous planning and evaluation involved in venturing into new markets. He expressed confidence in the potential of the new infrastructure to serve as a foundation for the future expansion of the MRO center in the Americas. The establishment of a Maintenance, Repair, and Operations Center at the Punta Cana International Airport is regarded as vital for enhancing air operations' safety and efficiency within the region.