ADTS announces investment of more than 12 billion pesos in medical tourism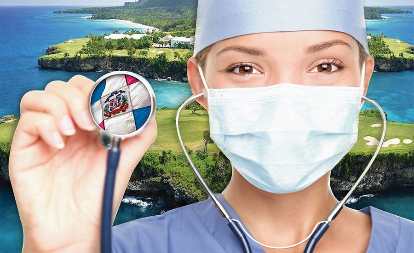 Santo Domingo.- Alejandro Cambiaso, President, and Amelia Reyes Mora, Vice President of the Dominican Association of Health Tourism (ADTS), revealed a noteworthy investment exceeding 12 billion pesos in the medical tourism sector.
During the 6th International Health Tourism Congress, a private investment breakfast in collaboration with the financial sector will be organized. This event will showcase emerging ventures within the flourishing market segment, expected to generate numerous employment opportunities and introduce innovative medical technologies and services.
Cambiaso disclosed that the congress is scheduled for November 1 and 2 at the JW Marriott hotel in Santo Domingo. It will introduce a range of innovations and business prospects, placing particular emphasis on the accomplishments of the Dominican medical community, as highlighted in the program "Esta Noche Mariasela."
Amelia Reyes Mora emphasized that the event will serve as a nexus for multisectoral leaders, projecting the country as a sought-after destination for health and investments. The congress will foster international accreditations and the global recognition of Dominican medicine.
Notably, the Dominican Republic holds a prominent position as the primary medical tourism hub in the Caribbean, securing the second rank in Latin America and the 19th globally.