Punta Cana City Council asks the Ministry of the Environment to create a dump for sargassum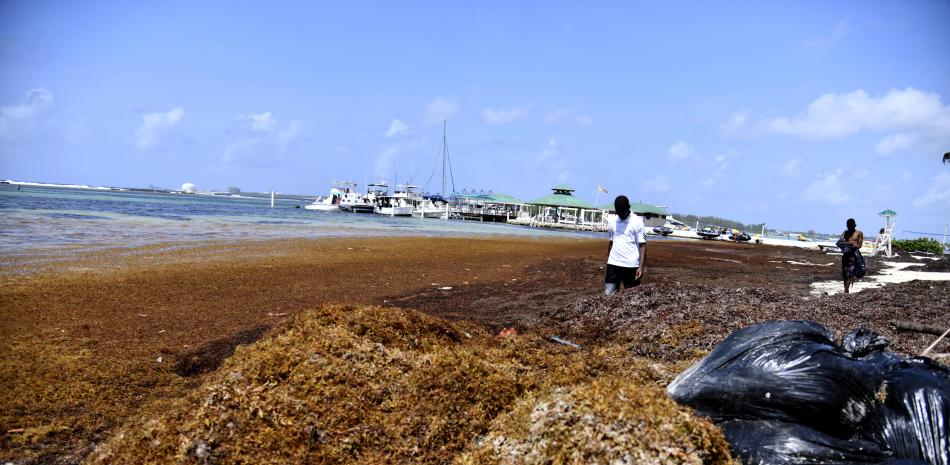 The Municipal Tourist District of Verón in Punta Cana has formally requested Miguel Ceara Hatton, the head of the Ministry of Environment and Natural Resources, to issue comprehensive directives for the establishment of a designated site to manage the accumulation of Sargassum seaweed.
The proliferation of this algae along the beaches has compelled the hotel industry to gather the seaweed and deposit it in publicly accessible areas, contributing to additional environmental concerns.
In a written communication, Ramón Ramírez de la Rosa, the district director of the council, conveyed that this recurring phenomenon, predominantly triggered by climate change and other ecological factors, has compelled hotels to privately address this issue and dispose of the algae in public spaces due to the absence of specific guidelines.
Ramírez emphasized that the Verón community has repeatedly appealed to the Mayor's Office for a resolution to the challenges posed by the presence of floating macroalgae. Yet, they have been hindered from implementing appropriate measures, as the environmental authorities have yet to establish a protocol for the proper disposal of marine algae.
"We earnestly request that the Ministry of Environment formulate regulations outlining the designated destination for the disposal of this type of waste. We believe that this step would aid in mitigating further environmental complications similar to the ones we are currently facing," the statement articulates.