David Ortiz arrives as a surprise at the RoadShow of the Ministry of Tourism in Boston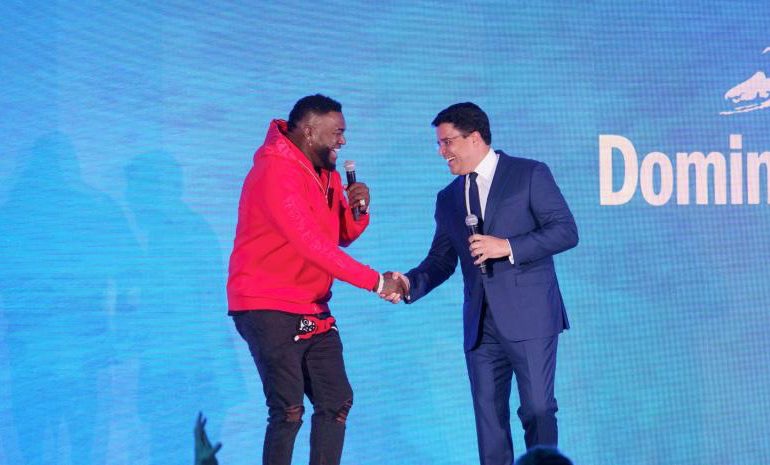 Boston.- Dominican Major League Baseball star, David Ortiz, pleasantly surprised travel agents and tour operators attending a Roadshow event organized by the Ministry of Tourism in various U.S. cities. This initiative forms a crucial part of the country's tourism recovery strategy and efforts to elevate the Dominican Republic's tourism profile.
The beloved figure, known as "Big Papi," made an unexpected appearance to lend his support to the event held in Boston, United States. More than 200 representatives from the tourism sector were in attendance on Tuesday.
Minister David Collado shared the heartening surprise moment on his Instagram account. He posted, "The Dominican Republic lit up Boston with Big Papi, @davidortiz, who surprised us at the RoadShow with travel agents and tour operators," highlighting the event's significance.
The United States holds the distinction of being the primary source of tourists to the Dominican Republic, with Boston ranking among the top 10 cities responsible for sending visitors to the country each year.