US legislators highlight Dominican Republic security climate and will promote tourism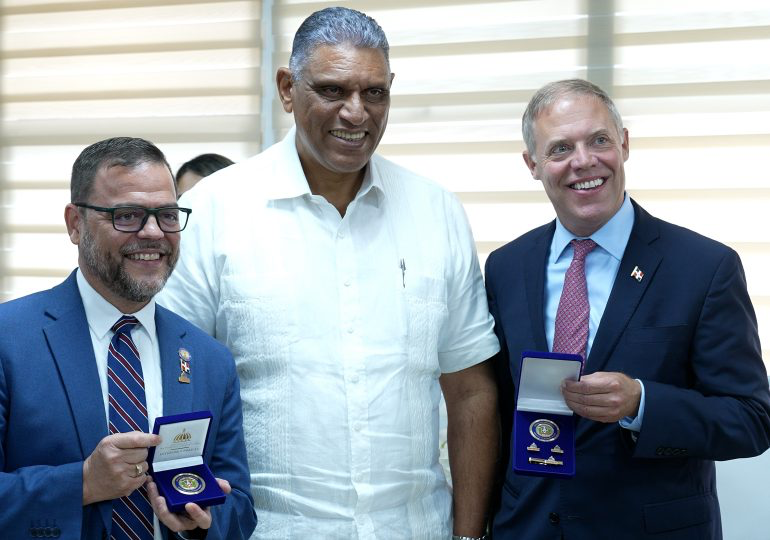 Jesús Vásquez Martínez, the Minister of the Interior and Police, hosted a delegation of legislators and assembly members from New York, who praised the security climate in the Dominican Republic and expressed their commitment to collaborate with the Dominican diaspora to boost tourism.
Senator Luis Sepúlveda conveyed gratitude for the warm reception and shared the intention behind the visit—to showcase the country's stability as a tourist destination. He emphasized the country's stable judicial system, respect for citizens, and the presence of a well-established democracy. Sepúlveda commended the Minister for shedding light on the security measures in place and praised the efforts to promote harmonious coexistence within the nation.
Minister Vásquez Martínez underlined the value of the delegation's collaboration and highlighted the strong partnership, friendship, and alliance between the United States and the Dominican Republic. He emphasized the comprehensive approach being taken by the institution, including initiatives such as "Back to the Neighborhood," Conflict Mediator Leaders, Community Standards, and a Citizenship and Gender Security initiative in each municipality.
He discussed the ongoing Police Reform efforts, which encompass enhanced training for police officers to emphasize respect for human rights, adherence to the law, and an improved quality of life. Vásquez Martínez also mentioned the regular meetings with security agencies to analyze crime statistics, resulting in positive outcomes. He noted a significant increase in seized contraband over the past two years, showcasing the government's commitment to combating organized crime.
The Minister emphasized the state's dedication to fighting organized crime, which has contributed to the Dominican Republic achieving one of the lowest rates of insecurity in the region.
The visiting delegation, led by Senator Luis Sepúlveda, included senators and assembly members from New York and Florida, as well as other community leaders and representatives. The officials engaged in discussions on security, law enforcement, and strategies to strengthen cooperation between the Dominican Republic and the United States.
The delegation's visit and interactions underscored the mutual commitment to promoting security, tourism, and positive bilateral relations between the two nations.