Abinader: the first cruise passengers would arrive in Cabo Rojo in December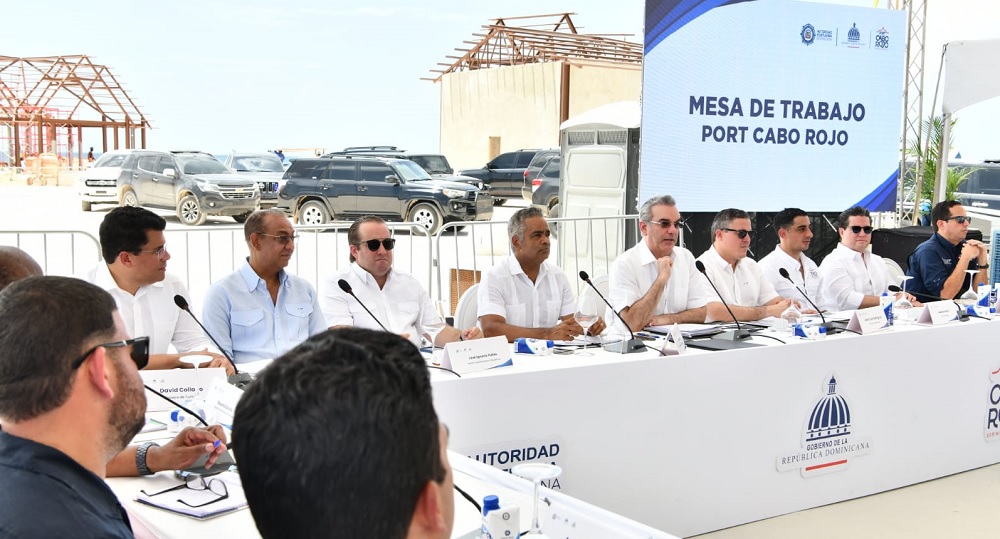 On December 18 of this year, the Dominican Republic is set to welcome its first cruise ship at the Port of Cabo Rojo, which is currently under construction as part of a public-private alliance strategy aimed at developing the southern region of the country.
This announcement was made by the President of the Dominican Republic following a working group meeting held in the area of port construction. During this meeting, various authorities involved in tourism projects in the province of Pedernales participated.
The President shared that the inaugural cruise, operated by Royal Caribbean, is expected to bring approximately three thousand cruise passengers, along with the crew, to the southern coast of the Dominican Republic. These visitors will have the opportunity to explore the natural beauty of this new tourist destination.
The President emphasized that all relevant institutions are working diligently to ensure that the town of Pedernales is fully prepared to receive cruise passengers and provide them with an exceptional experience. This includes ensuring a reliable supply of water, electricity, and road infrastructure by the National Institute of Drinking Water and Sewerage (Inapa), Edesur, and the Ministry of Public Works and Communications.
The President stated that this project will serve as a catalyst for economic development in the southern region, particularly in the Enriquillo region, and will also impact the Del Valle region, benefiting areas like San Juan and Elías Piña in terms of agricultural production. Furthermore, it is expected to boost tourism, create jobs, and generate income for local communities.
The President also inaugurated several naval detachments in Barahona, reinforcing security in the coastal area, and launched construction work for the Barahona Air Base, aimed at enhancing security, reducing response time, combating crime and drug trafficking, and contributing to regional development.
Furthermore, he initiated the renovation and readjustment of the Jaime Sánchez Hospital in Barahona, with an investment of RD$310,759,340.54. This project aims to transform the southern region into three health areas focused on maternal and child care, oncology, and traumatology, thereby saving lives. Additionally, the rehabilitation of the Nadin J. Hazoury Baseball Stadium in Barahona was supervised by the President during this visit.