Mitur inaugurates pedestrian path to promote tourist offer in Cabrera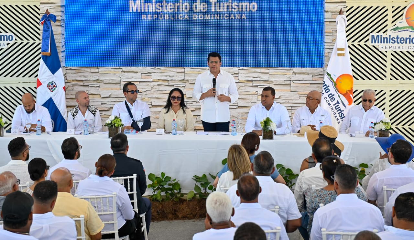 The Minister of Tourism, David Collado, has officially inaugurated the Tourist Pedestrian Walk in the municipality of Cabrera, a significant point of interest dedicated to typical music and part of a broader project aimed at revitalizing public spaces and promoting the destination.
This project, costing over nine million pesos, involves the development of a pedestrian path stretching approximately 62 linear meters and covering an area of 592 square meters. The pedestrian walkway serves as an extension of the newly renovated Cabrera boardwalk, creating a connection between Lorenzo Álvarez Street and Duart Street.
Minister Collado emphasized the importance of small-scale projects like this one, highlighting their positive impact on communities and the expansion of tourism opportunities. He stated, "For us, the most important thing is how our interventions impact the communities and increase the offer, allowing us to attract tourists to every corner."
The project includes an access plaza that connects the boardwalk with the pedestrian path, along with a viewpoint for local fishermen. It focuses on enhancing public spaces and was executed by the Executing Committee for Infrastructure of Tourist Zones (CEIZTUR), with a total investment of RD$9,450,000.82.
Additionally, the project incorporates landscaping, lighting, urban art on an adjacent wall, and various amenities, such as concrete floors, benches, sculptures, garbage cans, and landscaping featuring Isla Verde and Palma Cana. Furthermore, improvements were made to adjacent homes, including exterior painting and the management of wastewater from the surrounding communities via a water absorption well.
This intervention also addressed the need for a pathway along the coastline, created by the Cabrera community, providing safe and accessible access between the new boardwalk and Lorenzo Álvarez Street. It has transformed an area that previously lacked proper conditions for circulation and use into a vibrant focal point for both residents and tourists alike.