Air Century expands: will offer 200,000 seats to and from Punta Cana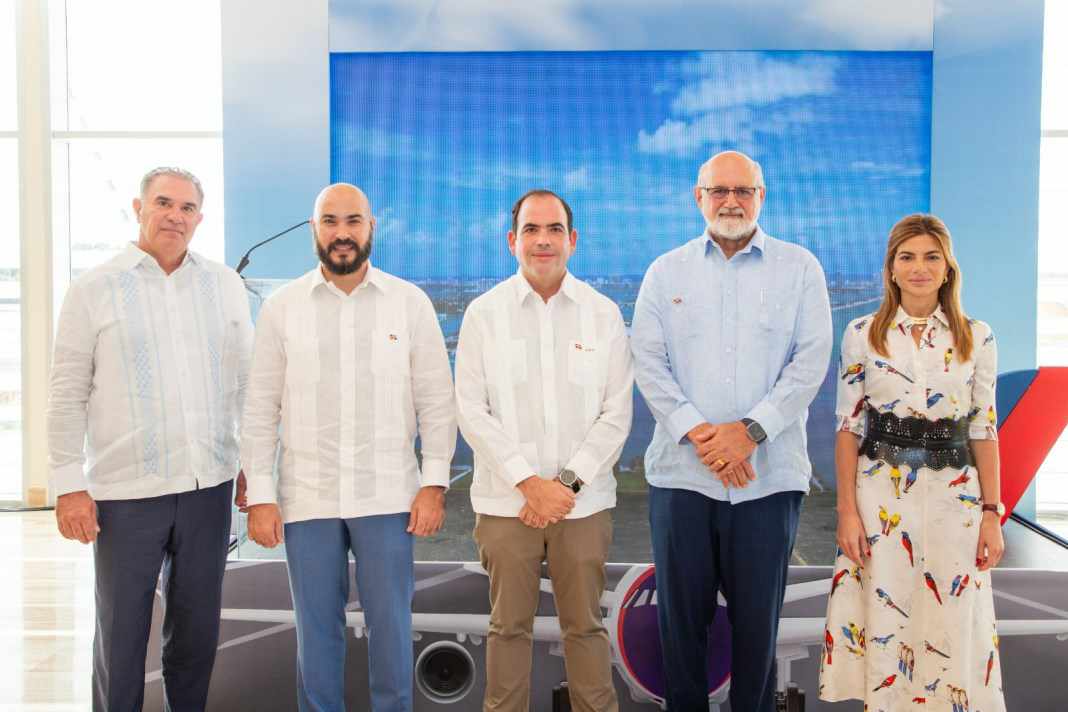 In a strategic move that will further strengthen its leadership in the Caribbean, Dominican airline Air Century announced the expansion of its route network from Punta Cana International Airport, marking a milestone in connectivity and access to new destinations starting December 15 from the DR's most significant tourist hub.
The destinations to be added in the first stage to the Air Century network from Punta Cana include Aruba, St. Marteen, Havana, Cartagena, and Curacao. These routes, operated on modern CRJ200 aircraft, promise to provide travelers with a warm and efficient experience, highlighting the airline's focus on offering world-class service.
Therefore, Omar Chahin, president of Air Century, indicated that "these operations, added to those of the second stage, will add more than 200,000 seats to the offer to and from Punta Cana".
"Today this growth brings us to the airport with the highest traffic on the island, the Punta Cana International Airport, from where we will initiate an expansion plan that aims to provide sufficient regional connectivity, allowing the inhabitants of the Caribbean and its visitors to travel quickly and efficiently, always leveraging the sustainability that delivers the Origin-Destination traffic of this tropical paradise," he said.
He explained that "in its first stage, which starts on December 15 of this year, we will have flights to Aruba, Cartagena, Curacao, Havana, San Martin and San Juan, allowing the interconnection of these cities, encouraging multi-destination tourism and supporting the growth of tourism in our country".
"The airline plans to expand its routes in the near future, for travelers to enjoy, explore and connect", he added.
The executive added, "by early 2025, we will already have more than 10 destinations served from the region's main tourist hub."
He said, "with this expansion from Punta Cana, Air Century reaffirms its commitment to tourism and air connectivity in the country. Flight reservations are already available on the airline's website".
Giovanni Rainieri, director of Airside operations at Punta Cana International Airport, said that "this route expansion represents a significant milestone for both Air Century and Punta Cana International Airport, and underscores the commitment of both parties to offer passengers broader and more convenient travel options."
He further stated that "it strengthens the airport's position as an important hub in the Caribbean region. We are delighted to celebrate this expansion together with Air Century. This initiative not only increases connectivity in the region, but also gives travelers more options to explore these exciting destinations."
The announcement of the new routes from Punta Cana, along with the already renowned Caribbean HUB at Santo Domingo's La Isabela Airport, reinforces Air Century's commitment to provide the thousands of tourists visiting from these Caribbean islands and fellow Dominicans residing there with better connections and competitive fares that include taxes and fees, as well as in-flight service at no additional cost.
The baggage allowance will allow passengers to travel comfortably, with 23 kg of checked baggage and 8 kg of carry-on luggage.