Cultural and sustainable tourism attracts Dominican banks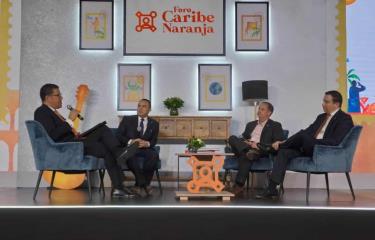 Santo Domingo.- With the rise of cultural and sustainable tourism in the entrepreneurial landscape, the three major Dominican banks are exploring the financial solutions they can offer to their clients. Luis Molina, the Senior Vice President of Corporate and Business Banking at BHD, emphasized the need to enrich the tourism experience beyond the traditional sun and sand, focusing on cultural tourism.
During the Caribbean Orange Forum 2023, Molina expressed BHD's interest in understanding the risks, opportunities, and multiplier effects of cultural and sustainable tourism. The bank aims to categorize businesses in this industry to provide more targeted products and services.
BHD Bank's loan portfolio for the tourism sector totals around $400 million, with a distribution of approximately 65% for large companies and 35% for SMEs. Despite this allocation, SMEs constitute the majority of clients in terms of numbers.
Banreservas also recognizes the importance of SMEs in the tourism ecosystem. Kenneth Martí, the Senior Business Director, highlighted the support provided to artisans, farmers, taxi drivers, tourist guides, and tour operators through various programs. The bank also focuses on supporting tourism projects that create employment and stimulate the local economy.
Banco Popular, on the other hand, emphasizes the importance of viable business plans for the success of orange ventures in the creative industry. Francisco García, Vice President of Investment Banking, mentioned their commitment to providing guidance to business owners and supporting new projects. The film industry has received significant financing from Banco Popular, contributing to its loan portfolio, which currently represents 40% of the bank's total.
These efforts were discussed during the panel "Banking as a Driver of Cultural and Sustainable Tourism" at the Caribbean Orange Forum 2023, where financial institutions expressed their support for the creative industry's role in enhancing cultural and sustainable tourism experiences. The event showcased the contributions of the orange economy to this sector through national and international presentations.