Cabo Rojo tourism project secures more than 2,000 jobs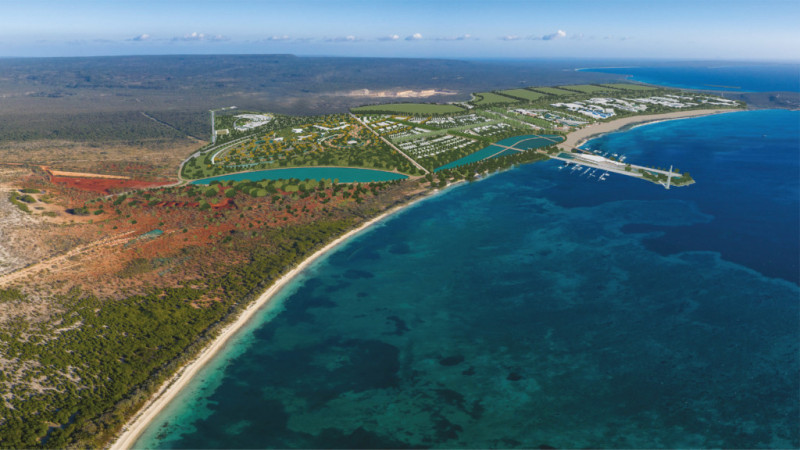 Pedernales, DR—
The Spanish-owned hotel chain Iberostar, which will operate the first hotel to be built in Cabo Rojo, with 580 rooms, assured the generation of 2,000 jobs of the 15,000 jobs that could be generated by the Pedernales Tourism Development Project through the public-private partnership modality, under the responsibility of the Pro-Pedernales Trust.
The information was offered after the public hearing for the Environmental License of the hotels in the hall of the Governor's Office, with the presence of Governor Altagracia Brea de González.
According to estimates, it is expected that within the ten hotel constructions that are part of the tourism project, the remodeling of the Cabo Rojo pier, goods, and services, the province of Pedernales will generate a lot of labor, which is currently lacking.
According to the progress in the construction of the hotels, some rooms could be available for the arrival of the first cruise ship, which was announced on December 18 of this year and will mark a milestone in the history of this impoverished southern community.
PUBLIC HEARING
The public hearing held last Tuesday at the Governor's Office had an agenda in which at the protocol table the engineer Jaime E. Lokward, who presented the project; Brainer Féliz, representative of the Pro-Pedernales Trust, and Danneris Santana, for the Environment. There was a space for participants' questions and project hosts' answers.
PROJECT
The Pro-Pedernales project aims to turn this province and surrounding areas into a leading world destination in conservation tourism and a model of sustainable development in the entire Caribbean and Central American region, promoting responsible tourism in compliance with Agenda 2030 and taking care of the proper conservation of Jaragua National Park, Sierra de Bahoruco National Park, protected areas of Playa Bahía de las Águilas, Cabo Rojo wetlands, Playa Larga, Playa Blanca, Salados and existing mangroves.
The Pedernales area has between 68% and 66% of protected areas, and its territory has a wide diversity that the United Nations observes.
LEARN MORE
TOURISM PEDERNALES
Pedernales is a southern province located on the border with Haiti. It is considered a nature sanctuary, so activities focus on ecotourism.
ATTRACTIONS
The beach of Bahía de las Águilas is a great attraction, although others have great beauty, rivers, mountains, and adventure trails.
CRUISES
The current government has announced that the first tourist cruise ship will arrive in Cabo Rojo, Pedernales, in December.
The construction of hotels in Cabo Rojo and the pier are a source of new jobs in the area.