Caribbean Tourism Exchange 2023 opens at the Dominican Fiesta hotel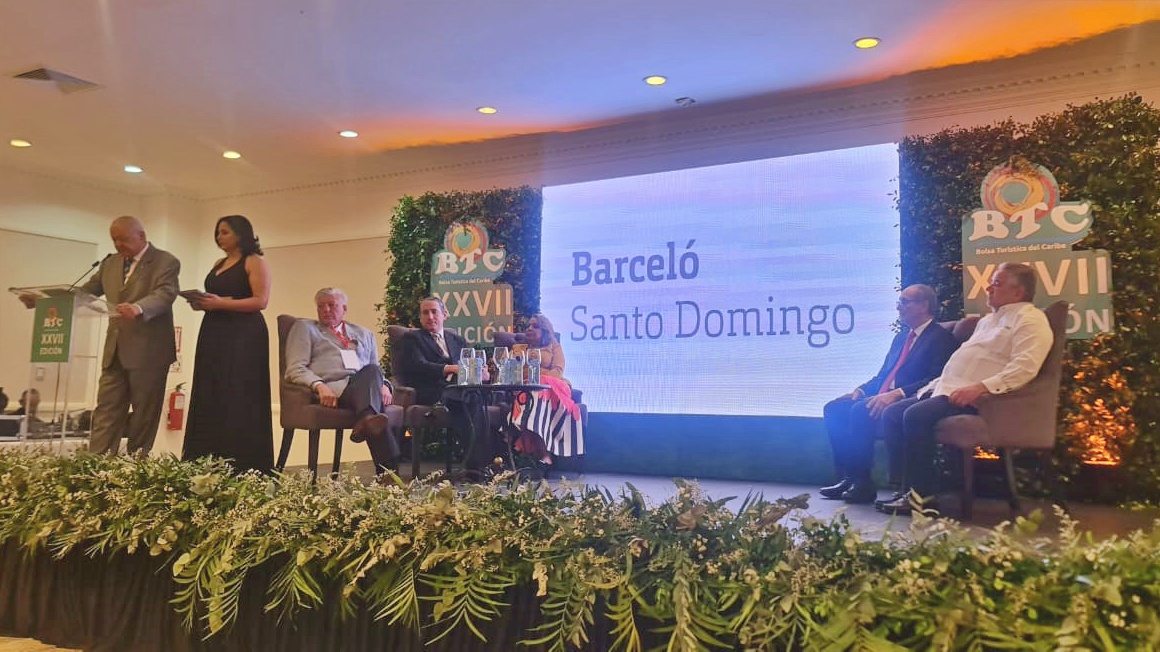 BTC 2023 opens at Dominican Fiesta Hotel. (PHOTO: Adompretur)
Santo Domingo.- Tonight, Thursday, October 26, the 27th edition of the Caribbean Tourism Exchange (BTC), a veteran platform for the promotion and marketing of tourism products and offers for the region's markets, was inaugurated at the Dominican Fiesta Hotel in Santo Domingo.
The annual meeting, which runs through October 28, represents a great opportunity to strengthen and promote commercial exchanges among public and private agents linked to the tourism sector.
The Dominican Fiesta Hotel Convention Center opened its doors, as it does every year, to host this event, which brings together the authorities and companies of the sector, led by the Dominican Ministry of Tourism.
On this occasion, the new airlines that are expanding and reducing the cost of direct connectivity between Central American and Caribbean countries will participate in the business roundtables, adding their presence to that of a large number of travel agencies, tour operators, hoteliers, carriers and companies in the sector.
This edition will be attended by several representatives from countries in the region, including delegations from the Tourism Ministry of Curacao, the Tourism Corporation of El Salvador, Corsatur, the Colombian delegation with the Salt Cathedral of Zipaquira, hotel companies, travel agencies and tour operators from Cartagena de Indias. Travel agencies and tour operators from Guatemala, Mexico, Ecuador, Argentina and Peru will also be participating.
Activities
This year the program of activities will include the usual Business Roundtable and presentations of tourism products, gastronomic tastings, among other activities, including the following:
– Conferences given by the Federation of Dominican International Businesswomen (FEM) and the National Association of Executive and Professional Businesswomen (ANMEPRO).
– Presentation of Air Century aimed at travel agents and tour operators.
– The conferences entitled Master Plan for the sustainable development of Pedernales Cabo Rojo, given by Mr. Sigmon Freund; The initiation routes of the Camino de Santiago, given by Alejandro Rubín Carballo, chancellor of the Camino de Santiago Order, Spain; Accessible tourism and sign language, given by architect Adis Azuna and Tommy Galán, both from the Dominican Network of Accessible Tourism.
– Other activities are the Wedding Workshop in Beach Hotels, the Craft Exhibition, promoting our country brand and a parade of "chabacanas" designed by renowned Dominican designers, organized by ACHADOM.
The organizing comittee thanked the support of the Ministry of Tourism, Banreservas and all the sponsors and collaborators of this 27th Edition of the Caribbean Tourism Exchange.
For more information visit btc.com.do.