IDAC leads cleanup and reforestation day in Samaná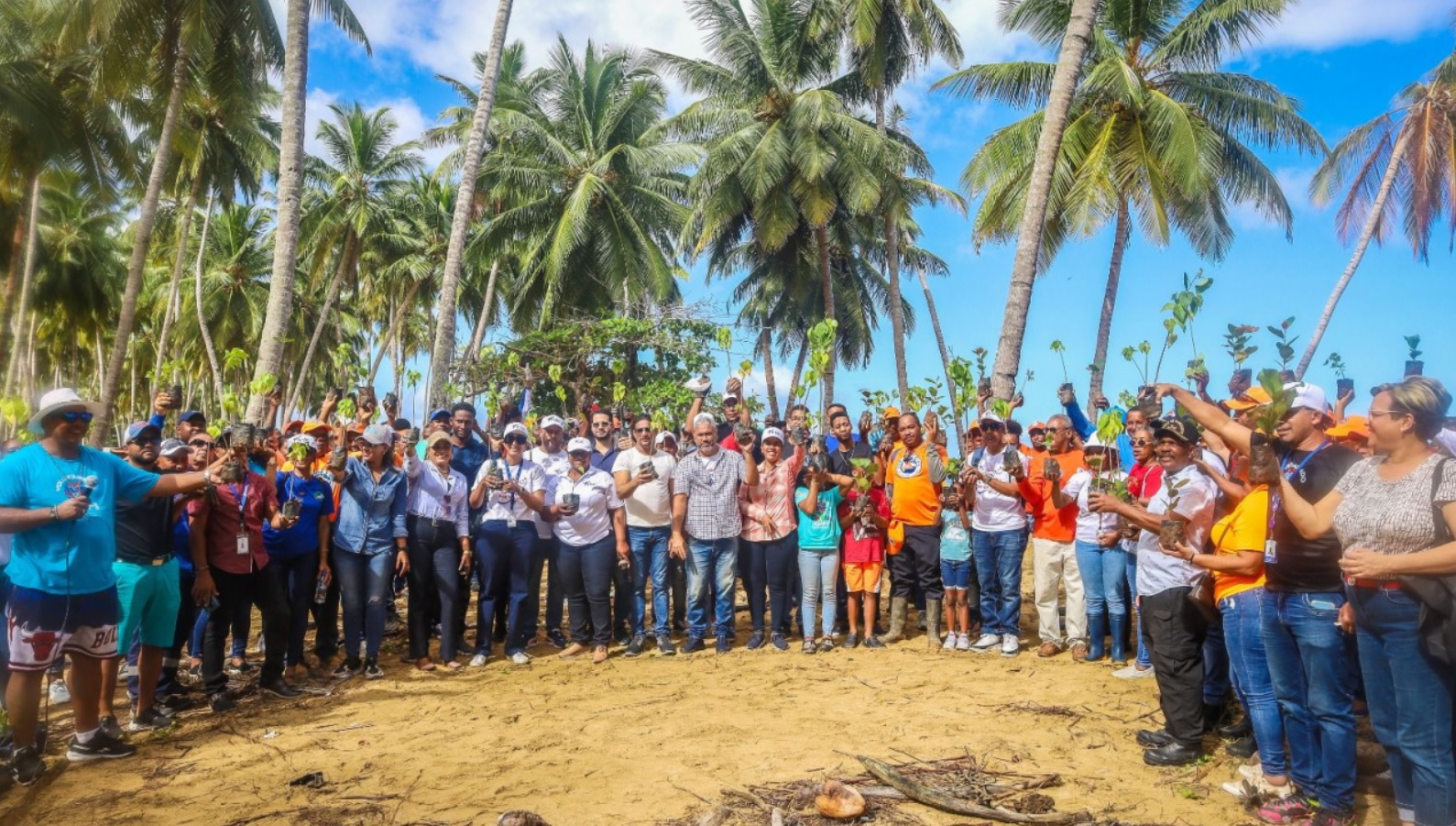 Samaná, DR.- As part of its social responsibility program, the Dominican Civil Aviation Institute (IDAC) coordinated an extensive cleaning and reforestation day in the entire coastal area of Jackson Beach, near the El Catey airport, in an initiative that involved volunteers from the institution, the Red Cross, the Civil Defense, schools and colleges, municipalities in the area and community leaders.
The activity called "Escala Verde" mobilized hundreds of volunteers who worked to clean the area and planted more than 2 thousand trees, especially beach grapes, button mangrove, poplar and red mangrove, which can potentially protect the ecosystem of the coastal areas.
Sarah Estévez, director of Planning and Development of the IDAC, said that the call exceeded expectations, not only because of the number of sectors and organizations involved, but also because of the scope and effectiveness of the event.
She informed that by instructions of the IDAC general director, Héctor Porcella, during the day, books and other utilities were donated to local governments and service entities of the impacted communities.
Porcella congratulated all the participants and reiterated the will of his administration to progressively strengthen the social responsibility program, which especially involves supporting the environment and contributing to improving the quality of life of the communities located in the vicinity of the agency's facilities.
He recalled that last March, the IDAC and dozens of government agencies and social interest organizations carried out a national beach clean-up day that mobilized more than 2,500 volunteers nationwide.
Porcella took advantage of his message to thank the Municipality of Sanchez for the recognition granted for his management as head of the IDAC. "This gesture fills us with pride and motivates us to continue working with commitment and dedication in favor of the development of aviation, tourism and the improvement of our communities".