Abinader and Collado supervise renovation of Ciudad Colonial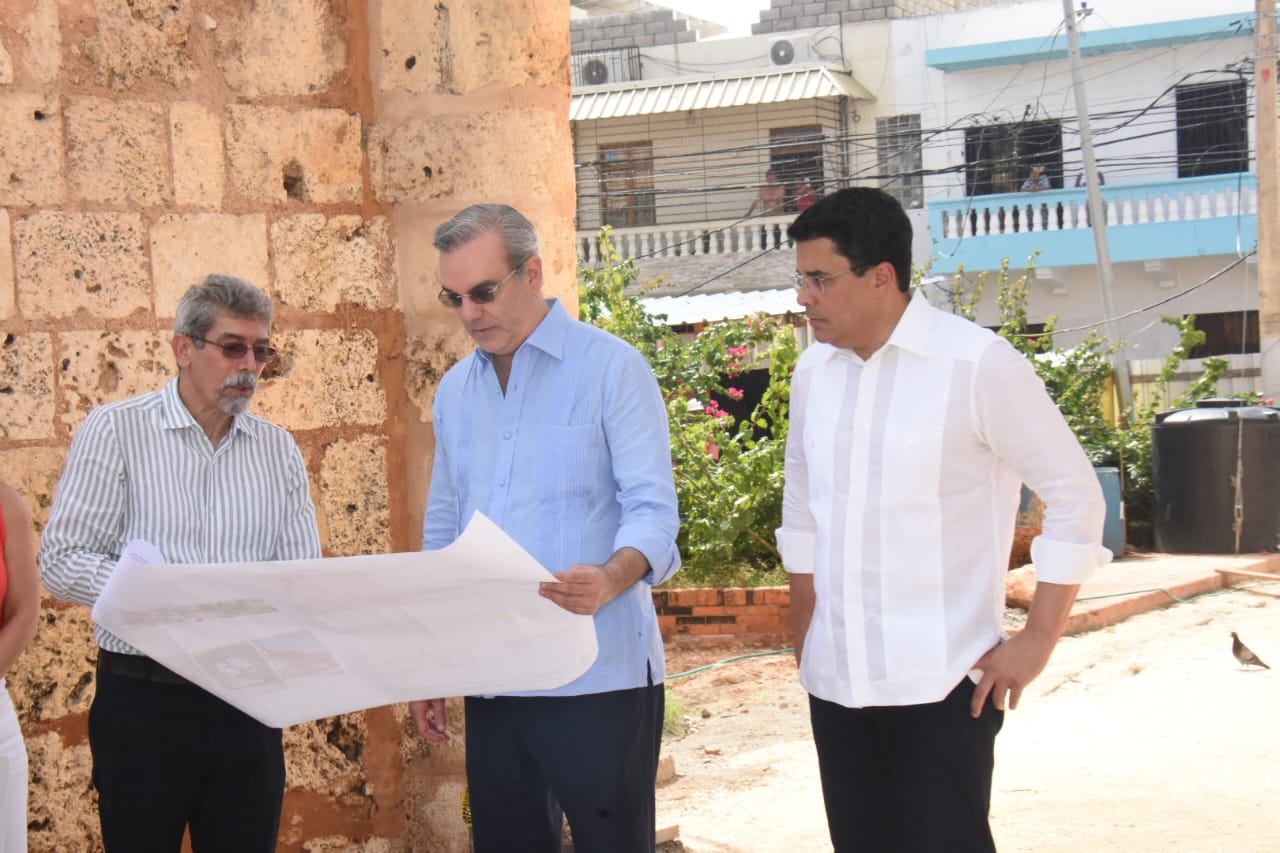 Santo Domingo.- President Luis Abinader recently toured the Colonial City, accompanied by Minister of Tourism David Collado, to inspect the progress of ongoing projects funded by the Tourist Zone Infrastructure Execution Committee (Ceiztur) with a total investment of 500 million pesos.
During the tour, the President highlighted the restoration efforts underway for several historical monuments in the Colonial City. These projects also involve the underground installation of electrical cables and street improvements aimed at transforming the Colonial City into a thematic area.
President Abinader emphasized that the completion and delivery of these restoration works will occur gradually, with inaugurations scheduled every two to three months.
Responding to questions from the press regarding the impact on tourism, President Abinader explained that these historical renovations, combined with Santo Domingo's status as the First City of the Americas with the first hospital, first university, and first cathedral, will significantly enhance cultural and historical tourism.
The tour commenced at the Puerta de la Misericordia, where the final phase of the project is nearing completion, involving an investment of 17 million pesos. The renovation work included restoring the stone wall, cleaning and sanitizing the wall parameters, expanding and adapting platforms, installing electric lighting, adding new benches, creating a gardening area, and enhancing the overall environment.
Subsequently, President Abinader and Minister Collado visited Las Damas Street, where they assessed the progress in the second intervention section of this road as part of the Prioritized Streets Rehabilitation Project, covering a total length of 4.7 kilometers. The tour concluded with a visit to the Santo Domingo Fortress.