Dominican Republic's exceptional hospitality draws praise from Latin American Tourism Leader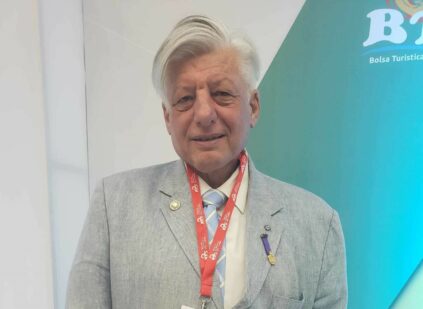 Santo Domingo.- Guillermo Milton Schneider, the president of the Confederation of Tourist Organizations of Latin America (COTAL), has commended the Dominican Republic for its exceptional hospitality towards tourists. He highlighted that the warm and friendly treatment that Dominicans offer to tourists greatly enhances their enjoyment of their stay.
Schneider, hailing from the southern region of Argentina (Patagonia), mentioned that he has been visiting Punta Cana for quite some time and has observed tourists from various places experiencing the hospitality of the Dominican Republic. He noted that the phrase "on order" is common in the Dominican culture but not as familiar to many tourists. When a staff member in the tourism sector uses this phrase, it signifies a high level of service and attentiveness that tourists appreciate.
Schneider concluded by stating that the Dominican Republic is currently excelling in its tourism sector, and this outstanding hospitality is something to be proud of. He expressed that the country's tourism is in excellent shape.
COTAL is an influential institution in the field of tourism in the Americas. It brings together the efforts of both public and private sectors across various aspects of tourism, including gastronomy, hospitality, recreation, and transportation. Additionally, COTAL collaborates with national, provincial, and municipal governments, working alongside their respective tourism secretariats and ministries to promote emerging destinations in the region.