Tourism gives push for reconstruction of the Bullring in El Seibo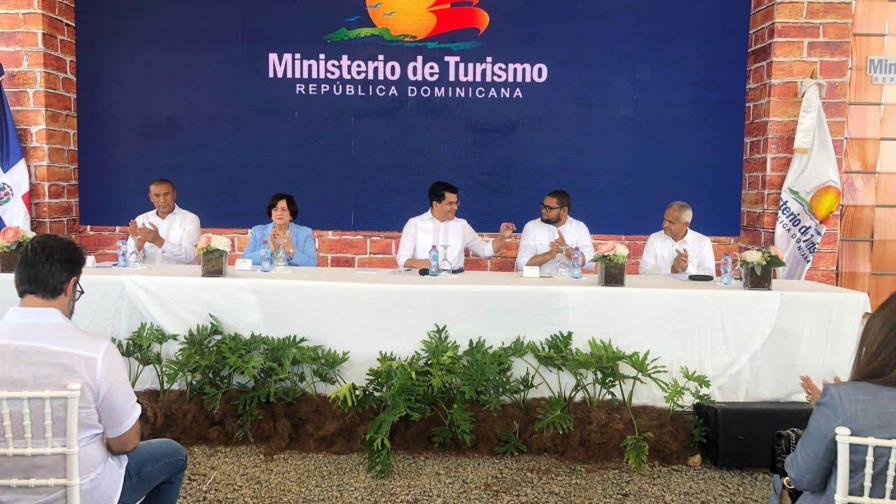 Santo Domingo.- The Minister of Tourism, David Collado, marked a significant milestone in the reconstruction of the Plaza de Toros (bullring) or multipurpose arena in the province of El Seibo with an investment of 300,780,963.23 million pesos.
Collado expressed his commitment to promoting tourism in the province of El Seibo, particularly in the municipality of Miches. He highlighted the success of taking Miches to the International Tourism Fair (Fitur), emphasizing the progress achieved through a public-private effort.
The Minister announced that within a year, the reconstructed Bullring would be inaugurated with a 300 million peso investment. The renovated facility will host concerts and various activities aimed at boosting the province's economy. Collado also pledged to bring the first concert with a renowned artist to mark the Bullring's inauguration.
He emphasized the importance of supporting the cultural event of bullfighting in El Seibo, considering it a significant part of the country's heritage.
Local authorities from the province of El Seibo expressed their gratitude to President Luis Abinader and Minister David Collado for making the dream of rebuilding the bullring a reality. Mayor Leo Francis Zorrilla noted that the project would have a meaningful impact on the province's economy.
Senator Santiago Zorrilla also highlighted the historical significance of the Bullring for El Seibo and expressed his gratitude to President Abinader for making the project a reality.
The construction of the bullring or multi-use arena will accommodate 2,500 people, feature parking facilities for buses and cars, and include a 2,567-square-meter children's area. The project will also incorporate six sales modules, bull stables for festivities, dressing rooms, a box office, gift shops, and a waiting room.
The construction of the Bullring initially began in 2019 but faced multiple setbacks and delays due to disagreements between authorities and budget constraints. The revitalized Bullring aims to contribute to the economic growth of the region and serve as a venue for various events throughout the country.