Tourism inaugurates reconstruction of road infrastructure in Las Terrenas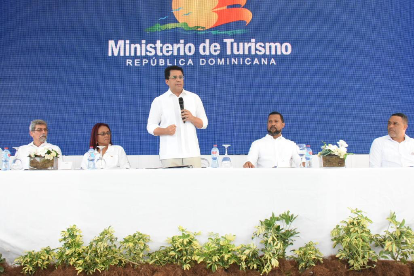 Santo Domingo.- The Minister of Tourism, David Collado, has inaugurated the reconstruction of Samaná's road infrastructure, aimed at strengthening the tourist destination. The project involves the reconstruction of 6 road axes totaling 2.38 kilometers in length, divided into four zones within the municipality of Las Terrenas. These improvements will benefit both residents and tourists visiting the area.
The project includes various aspects such as road structure recovery, asphalt road surface installation, construction of sidewalks, concrete containers, ditches for proper water flow, storm drainage systems, and road signage. The work was carried out by the Infrastructure Execution Committee in Tourist Areas (Ceiztur) with an investment of over 48 million pesos.
David Collado emphasized that these interventions are a response to long-standing demands from Las Terrenas residents and a contribution to the enhancement of the Samaná tourist destination. Road infrastructure improvements like these can significantly enhance the accessibility and overall experience for visitors to the area.