Colonial Zone sinkhole repair to take as long as 45 days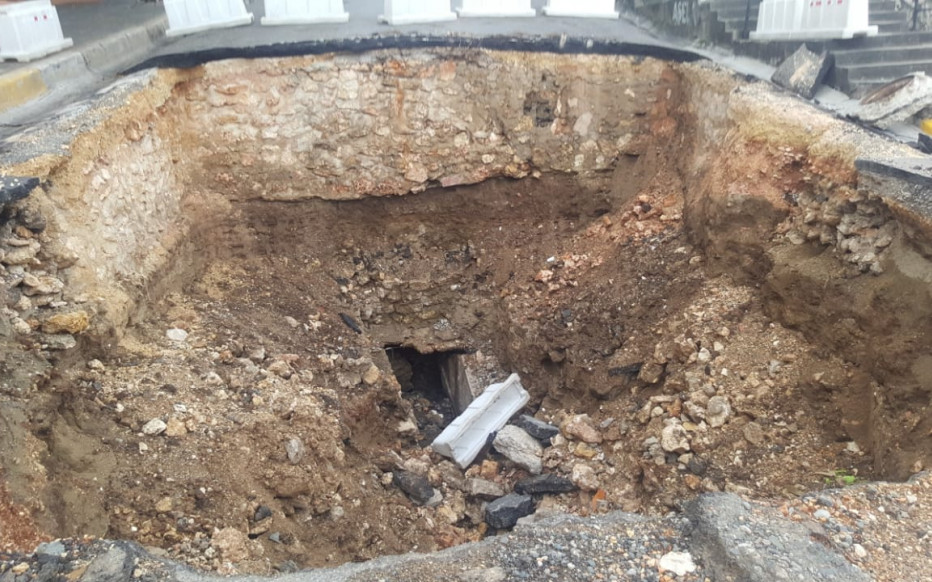 Sinkhole, Colonial Zone. Photo telesistema.com.do
Santo Domingo.-  The work to repair the sinkhole at Meriño St. with Caamaño Av. (El Puerto) will take as long as 45 days as Public Works crews look to restore the current traffic chaos.
Candy Lopez, in charge of the project, said everything will depend on the weather, blamed for the delays in the work.
The workers will clear the pit about ten meters deep with a backhoe, replace the pipe that collapsed and packwith gravel to give resistance to the section.
According to López, the base aggregates are mostly limestone of poor quality, for which they try to replace it with firmer materials.