Immigration heightens raids as deadline to regularize expires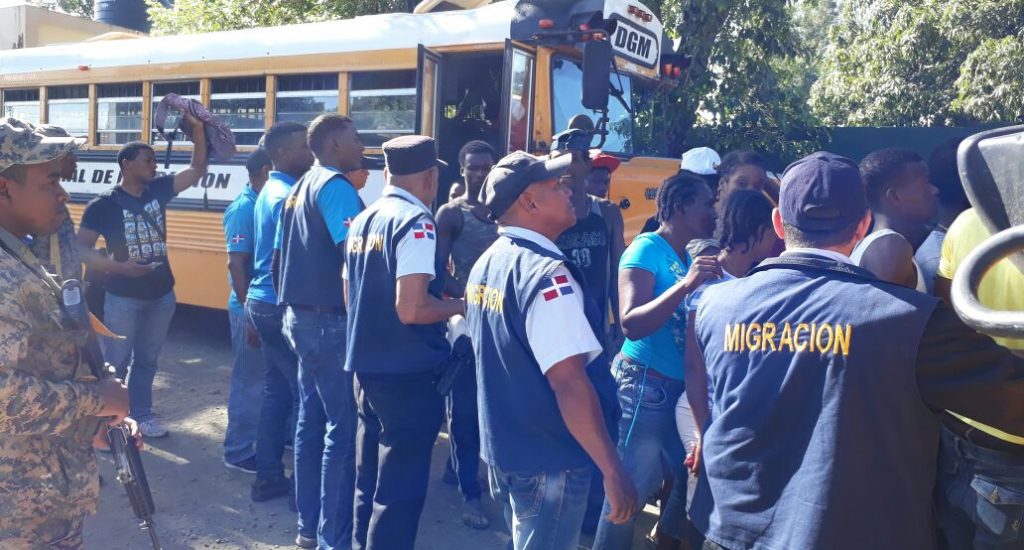 Immigration officers, bus at Santiago Rodriguez. File.
Santiago.-  Immigration authorities on Fri. intensified the raids for undocumented immigrants in different parts of the North region, after the deadline to regularize their status expired.
Even pregnant women were detained in the sweeps that apprehended workers in farms and construction sites.
El Caribe reports that immigration agents and soldiers escorted the undocumented people onto packed trucks and buses. Some of the detainees, showed documents which allegedly prove their status as legal immigrants.
Smuggling
Meanwhile the National Police and the Army arrested a group of 12 undocumented Haitian nationals in the town of Guatapanal, northwestern Valverde province, who entered the country illegally.