Sunday, day of the week with the highest number of deaths due to traffic accidents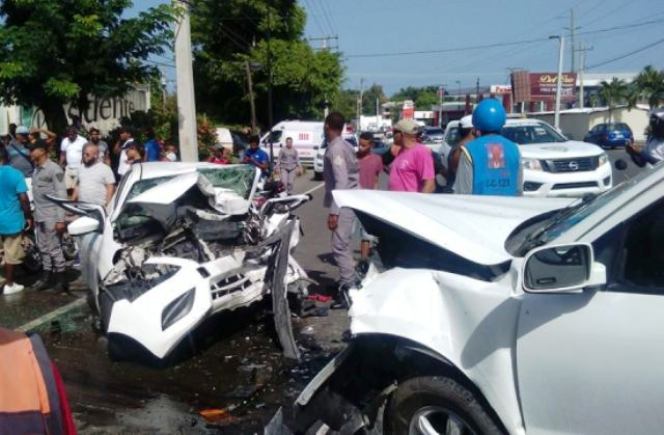 Sunday most dangerous day on the road in DR
Every year about 500 people lose their lives, on Sundays due to traffic accidents in the Dominican Republic according to the preliminary figures of the National Statistics Office ( ONE ).
This statistic was explained by the national director of ONE, Alexandra Izquierdo, noting that between 2010 and 2017, inclusive, there were 3,954 deaths on Sundays an average of 494 per year.  
 "A 43.16% of the deaths in traffic accidents registered in that period occurred during the weekends (Saturday and Sunday), and 26.36% were Sundays, that is the day that produces the highest number of deaths according to the records of land traffic accidents," said Izquierdo.
 The ONE Director urged drivers and pedestrians to behave prudently during the celebration of Holy Week, especially those citizens who decide to travel to other provinces to visit them as tourists or stay with their families.
 "In this period alcohol consumption increases and many people violate traffic laws, despite the recommendations and the work done by official bodies to prevent fatal accidents and pitiful situations," he said.
 And, he added that between 2010 and 2017, inclusive, 15,000 people lost their lives in road traffic accidents, of which 13,132 (87.55%) were men and 1,868 (12.45%) corresponded to women.
 Similarly, he explained that crashes and collisions are the leading cause of these deaths and stressed that motorcycles and so-called "passolas" are still the most dangerous means of transport in the country.
 Finally, Izquierdo said that thanks to the efforts made by the Government between 2016 and 2017, the loss of life in accidents was reduced by 20.31%, going from 1,989 deaths registered in 2016 to 1,585 in 2017.
 The ONE receives data from the Metropolitan Transportation Authority (AMET) and the General Directorate of Traffic Safety and Land Transportation (DIGESETT), with which it produces and publishes the Annual Compendium of Traffic Accidents document.