American tourists' deaths put in perspective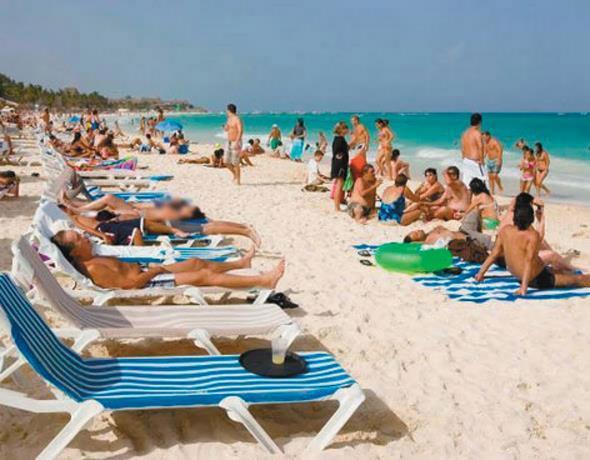 Mexico and Costa Rica are the destinations where, in the last four years, the highest number of deaths of American tourists have been recorded, according to the US State Department.
From 2015 to 2018 some 953 American tourists died in Mexico for different reasons, this country becoming the destination with the highest mortality rate of American tourists.
With respect to Costa Rica, 125 Americans died during the same period.
In a period of four years, the deaths of Americans in these two destinations add up to 1,078 tourists, which makes them the most dangerous countries for Americans.
The average death rate in Mexico per year is 238 American tourists, while in Costa Rica 31 die on average.
Most dangerous cities
The Administrative Minister of the Presidency, Gustavo Montalvo, explained yesterday during his speech at the Monthly Luncheon of the American Chamber of Commerce that according to a recent report of the Inter-American Development Bank (IDB), in Latin America are some of the most violent cities of the world: 43 of the 50 cities with the highest indices in the ranking of homicides are in the region.
He argued that Tijuana in Mexico is number one with a homicide rate of 138.26 per 100 thousand inhabitants, followed by Acapulco, where it is 110.50.
"Well, in that list of the 50 most dangerous cities in the world, there is not a single Dominican city. Neither Santo Domingo, nor Santiago, nor Puerto Plata, none of our cities appear in this ranking," he noted.
He pointed out that the Dominican Republic is not among the top 50, and is far from any similar figure.
"To give you an idea, the city with the lowest index at position 50 in this 50 most dangerous cities in the world list, New Orleans, in the United States, has 36.87 homicides per 100 thousand. That is a great distance from our capital, Santo Domingo, with 8.66 per 100 thousand inhabitants," he said.