Dominican Republic calls on the world: don't forget Haiti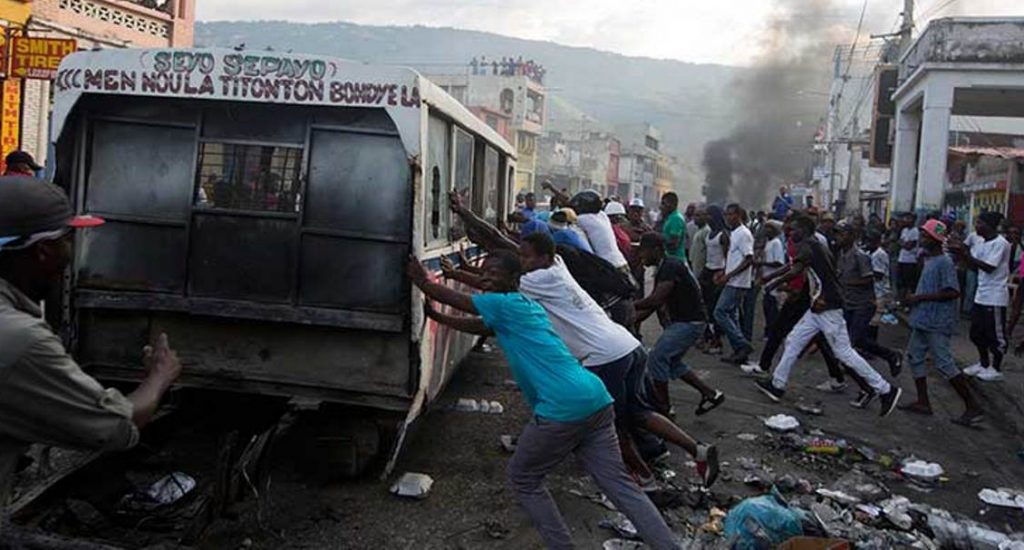 Haiti riot. Photo elnuevodiario.com.do
Santo Domingo.- The Dominican Republic called on the international community to assume its responsibility and not forget about Haiti during the meeting of the UN Security Council held Thursday at the request of the Caribbean nation to assess the turmoil affecting its neighboring country.
Dominican Foreign Minister, Miguel Vargas on Thurs. stressed his Government's support for Haiti's "democratically elected" President Jovenel Moise.
The senior official said Haiti's situation also jeopardizes the Dominican Republic, a non-permanent member of the Security Council, which has been forced to bolster border security while bilateral trade has declined significantly.
"What we see there (in Haiti) these days would seem routine, but it is unacceptable for countries such as those represented in the Security Council, who believe in dialogue, the rule of law and the scrupulous observation of human rights," Vargas said in a statement.