US police bust up alleged drug-trafficking ring in Pennsylvania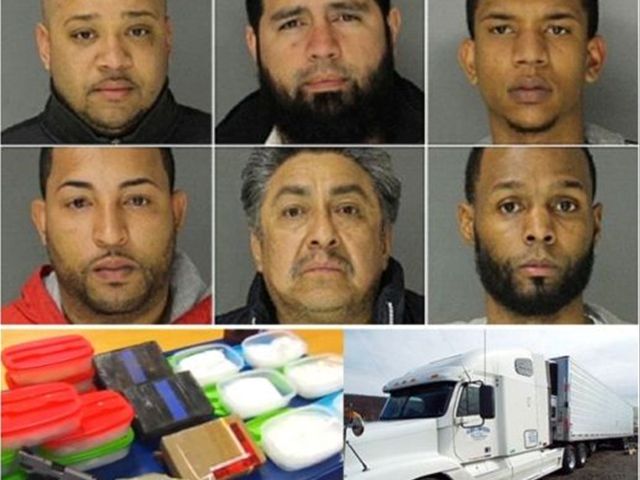 Reading, Pennsylvania.– U.S. agents seized over US$2.2 million worth of heroin and methamphetamine when they busted up a drug ring, with some members of Dominican origin, that was operating throughout Berks and Lehigh counties, according to the Berks County District Attorney's office.
As a result of the investigation, six people were arrested: Gabriel Colin-Lopez, 56, unknown address; Joan Abreu-Feliz, 32, of Reading; Carlos Morales-Javier, 22; of Reading; Carlos Javier, 29, of Reading; Carlos Cirilo-Garcia, 30, of Reading; Francisco Escobar-Ramos, 32, of Mexico.
They are each charged with possession, possession with intent to deliver, delivery of methamphetamine and criminal conspiracy. They were taken to the Berks County Jail in lieu of US$1 million bail.
The drugs would be smuggled into the United States from Mexico and driven to Reading, where they would be broken down and distributed to others, investigators said.
U.S. Immigration and Customs Enforcement told investigators that the tractor-trailer crossed the U.S.-Mexico border seven times since May 22, 2014–and most recently on March 4, 2015.