Environment, UN start National Consultation on Oceans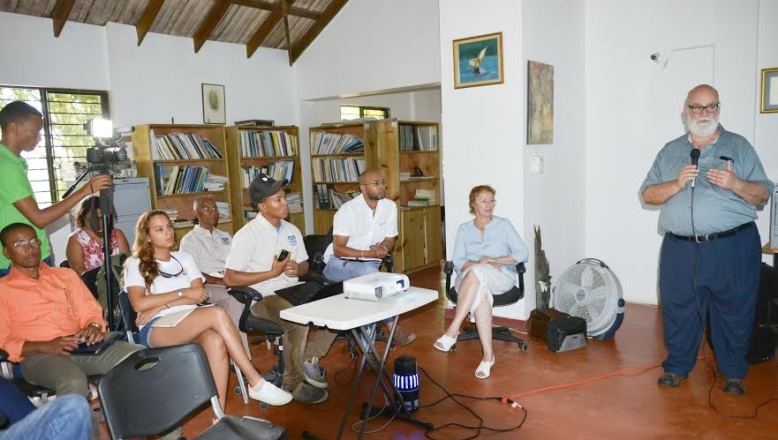 Sixto Incháustegui
Santo Domingo.- The Environment Ministry and the UN Program for Development (UNDP) started the National Consultation on Oceans, to improve the preservation of the waters and their biodiversity.
This first of five consultation started in Samaná and  include Puerto Plata, Punta Cana, Barahona and Santo Domingo between May 8 and 17, with volunteers from the private sector, civil society, youth, the media and the public, ahead of the Conference.
To obtain satisfactory consultation results, the entities call on the population to get involved in the process to contribute in the search for solutions and achieve the Sustainable Development Objective no. 14, "Conservation and sustainable use of oceans, seas and marine resources for sustainable development."
The activity held at the Samaná Bay and Environs Ecodevelopment and Conservation Center was attended by Nina Lysenko, representing the Coastal and Marine Vice-Ministry, and the UNDP Environmental Affairs Officer, María Eugenia Morales and Sixto Incháustegui as facilitator.
The Conference on the Oceans aims to be the turning point that will end the deterioration of the oceans to benefit the population with prosperity and of our planet. It will focus on finding solutions with the involvement of all parties.
Its core elements will be a Call to Action and a list of voluntary commitments pledged by governments and by multiple stakeholders to support the achievement of the ODS goals no. 14.
The World Oceans Conference will take place at United Nations Headquarters in New York from June 5 to 9.