Dominican faces murder charge in Times Square rampage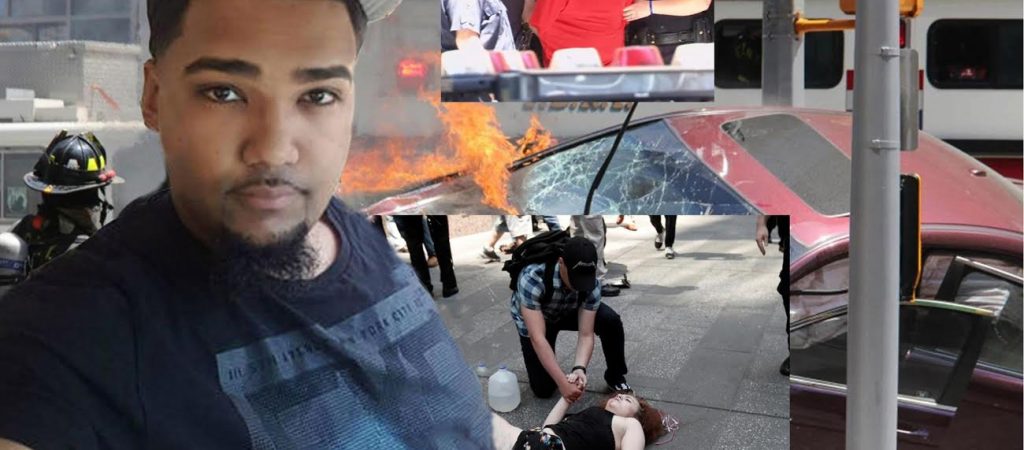 Richard Rojas. Photo elnuevodiario.com.do
New York.- Of Dominican parents, Richard Rojas, 26, who yesterday plowed into  23 pedestrians in Times Square, killing one tourist, discharged in 2012 by the US Department of Defense (DOD) for violent behavior and aggression.
The rampage injured 22 people including four in critical condition and left three in serious condition.
Rojas was undergoing psychological evaluation in a hospital awaiting tests for drugs, but hasn't been formally charged as of Thurs. night.
The DOD said Rojas was dishonorably discharged from the US Navy after having beaten a taxi driver in Florida and for allegedly threatening to kill military police officers.
Rojas enlisted in the Navy on September 17, 2011, and was discharged four months later.