No bail as Panama ex-president could flee to Dominican Republic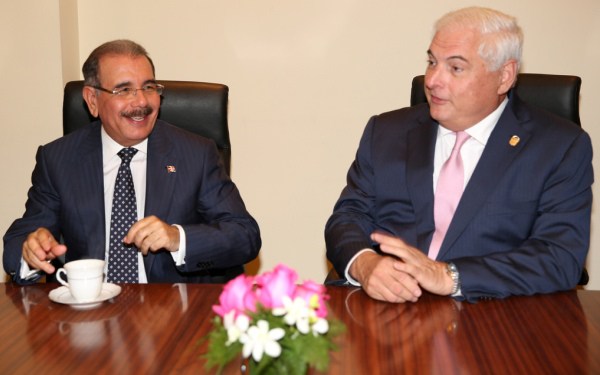 Ricardo Martinelli, Dominican president Danilo Medina. Photo CaribbeanDigitalnet.com.do.jpg
Santo Domingo.- The US Attorney's Office on Tuesday expressed concern that former Panama president Ricardo Martinelli could flee and take refuge in the Dominican Republic if he's released after being detained in Miami.
Martinelli, who among his friends figure senior politicos of the Dominican Republic, is being held in Miami where he was detained on an international arrest warrant, on charges of illegal wiretapping using state funds when he was president.
On Tuesday, a federal judge in Florida denied bail at a hearing where prosecutors motioned that if released on bail, Martinelli could escape to the Caribbean nation, which even issued him a driver license.
The revelation apparently prompted federal Judge Edwin Torres to deny bond for Martinelli, who appeared in the court in prison garb and handcuffed.
His defense claimed that Martinelli's roots in the US are a guarantee that he wouldn't skip bail.