Dominicans nabbed in US Medicare 'biggest fraud ever'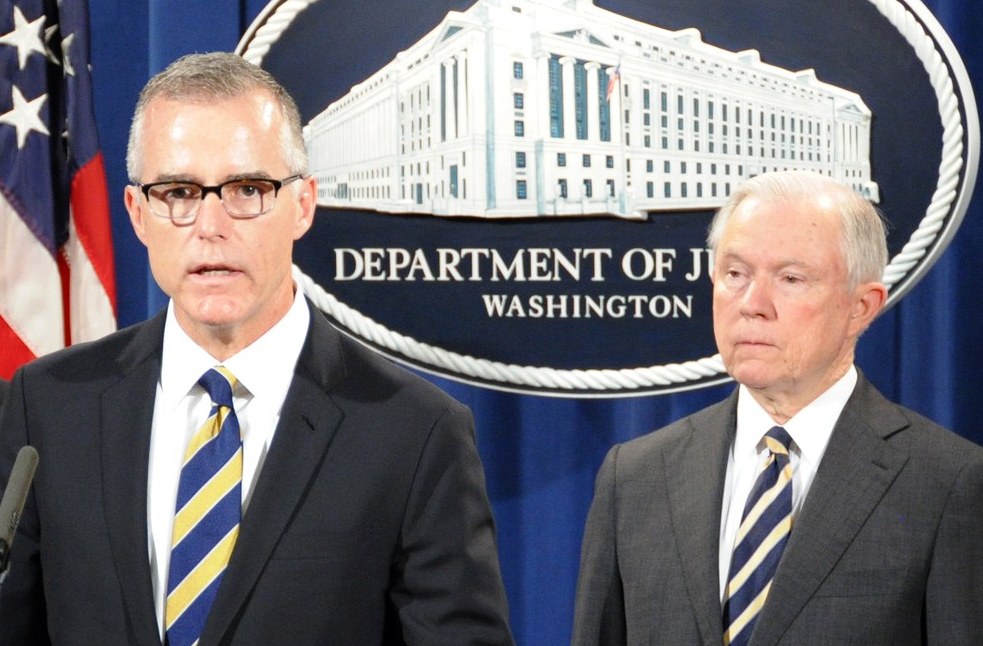 Acting FBI director Andrew McCabe, Jeff Sessions at Medicare Fraud Strike Force Press Conference
New York.- Four Dominicans and two Brazilians were arrested by the FBI and federal investigators for the US health system in Rhode Island on Wednesday, charged in a US$1.3 billion Medicare and Medicaid scam.
The Dominicans arrested are Providence residents  Giovanny Gomez, Tomás Espinal, Margarita Martinez and Maricel Liranzo.
Federal prosecutors announced a massive multi-state operation in which nabbed the suspects, according to a statement Thursday by Attorney General Jeff Sessions, who called it a takedown in the "biggest fraud scam ever."
Rhode Island State Attorney General Peter F. Kilmartin said the defendants' scam defrauded and abused the neediest.
All are charged with health care fraud, money laundering and conspiracy.
The people charged illegally billed Medicare, Medicaid and the health insurance program that serves active members of the Armed Forces, retirees and their families.
The allegations include testimony from patients alleging that the accused persons billed unnecessary drug programs that were never purchased or given to them.