Proposed US immigration changes would affect Dominicans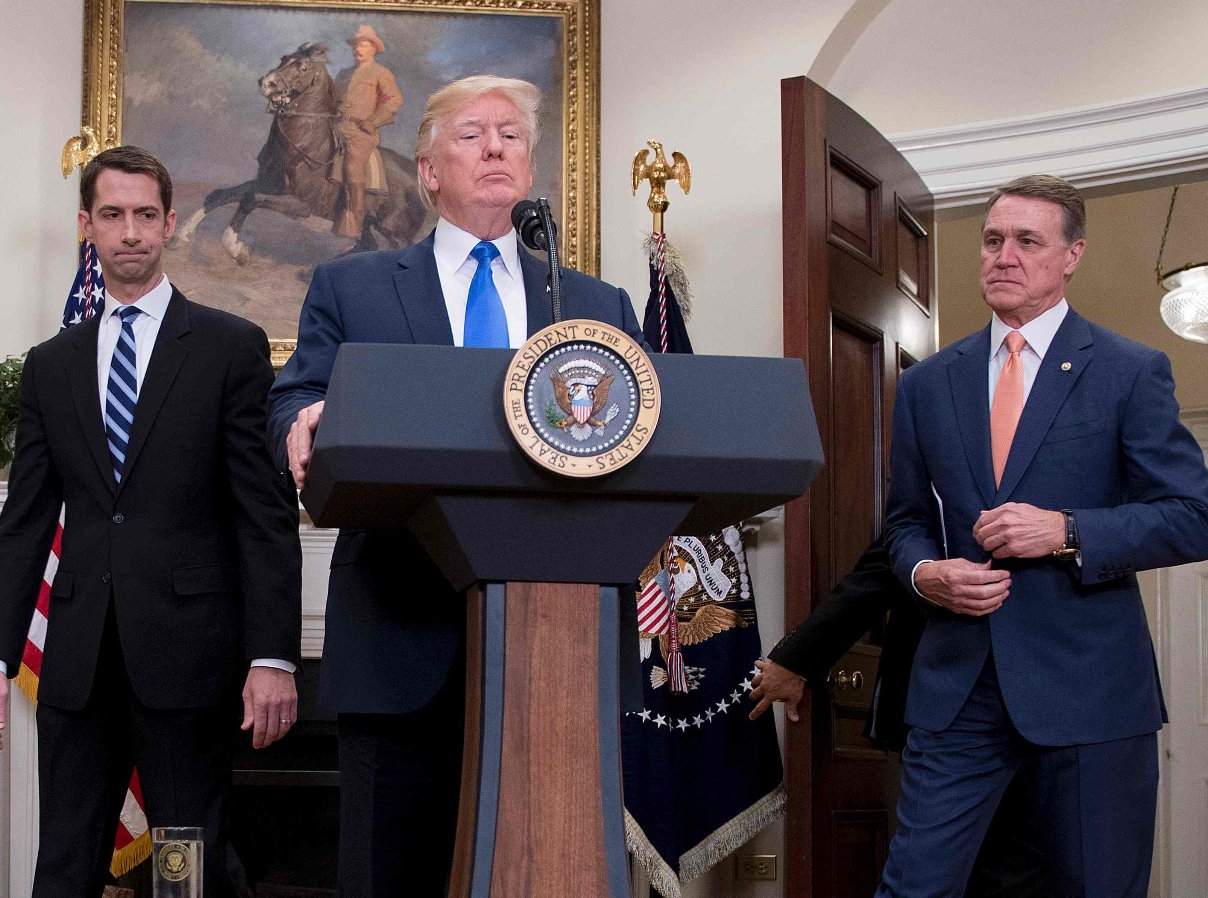 White House press conference (image from eldia.com.do)
Washington D.C.- United States president Donald Trump backed a legislative bill Wednesday aimed at cutting the entry of permanent legal immigrants by half over the coming decade, an ambitious plan that is likely to appeal to his electoral base. The proposed change is certain to be strongly challenged by the Democratic opposition in the Senate.
Trump, who campaigned for reforming the immigration system to a merit-based process, announced his support for a legislative bill that seeks to change the system of granting permanent residence permits the elimination of the annual global visa "lottery".
Speaking at a press conference at the White House, the US president said that this would be the most significant reform in half a century.
The proposal is for the permanent residency permits known as green cards to be distributed on a more competitive, points-based system, according to the applicant's level of qualification. The system favors English speakers, people who can support themselves and their families financially, and show that they can contribute to the US economy, according to the president.
The six countries whose citizens currently receive the greatest percentages of permanent US residency permits are Mexico (15.1% of the total), China (7.1%), India (6.1%), the Philippines (5.4%), Cuba (5.2%) and the Dominican Republic (4.%).
If the bill is passed, the number of green cards issued by the United States will be reduced to 637,960 in the first year the law is in effect.
In 2015 the US granted permanent residence permits or "green cards" to 1,051,031 people, according to the latest government data.
This number will be drastically reduced.