US agents seize US$850,000+, guns in Dominican-bound plane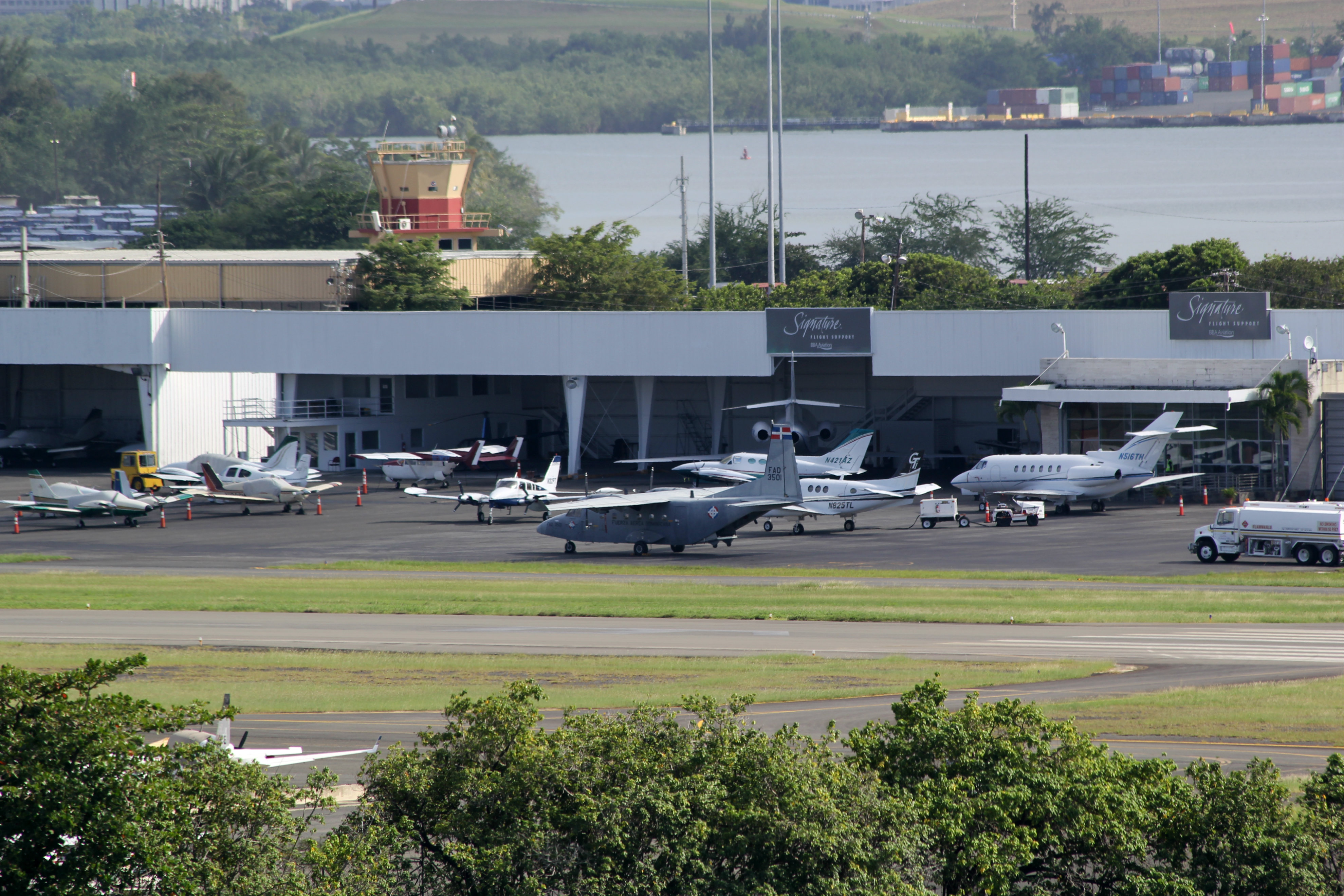 :Isla Grande. San Juan, Puerto Rico .photo Wikimedia
San Juan, Puerto Rico – On August 4, U.S. Customs and Border Protection (CBP) officers seized over US$850,000 and five firearms at the Isla Grande airport in San Juan. The weapons and hidden currency was discovered during a routine outbound inspection of a private aircraft destined to Punta Cana, Dominican Republic.
During the inspection, a CBP canine alerted to luggage belonging to one of the two passengers on board. CBP officers requested the two passengers and the pilot to disembark and remove all passengers' belongings from the aircraft, including four paint buckets that were in the cargo area of the plane.
Hidden within the paint buckets and in a passenger's bag, CBP officers discovered over US$850,000 of currency and five firearms, including three Glock Pistols, one Smith and Wesson and a rifle. U.S. Immigration and Customs Enforcement's (ICE) Homeland Security Investigations (HSI) special agents were notified and advised to seize the currency under 31 USC 5332 Bulk Cash Smuggling laws. One of the passengers, David Diaz, a 48-years-old United States Citizen, was arrested.
Defendant David Diaz was charged via a criminal complaint authorized by US Magistrate Judge Marcos Lpez for bulk cash smuggling, false statements, no notice to carrier of firearm or ammunition, and transferring a firearm to an out-of-state resident. Assistant United States Attorney Stuart Zander is in charge of the prosecution of the case.
"San Juan Office of Field Operations has a responsibility to ensure that criminal organizations do not use lawful travel as a means to smuggle currency, contraband or other illegal merchandise," said Edwin Cruz, Area Port Director for Puerto Rico. "Our officers remain vigilant to detect and prevent any attempts to circumvent the security measures that are in place."
In addition to currency interdiction, CBP routinely conducts inspection operations on arriving and departing international flights and intercepts narcotics, weapons, prohibited agriculture products and other illicit items.