Dominican woman calls Barcelona terror rampage madness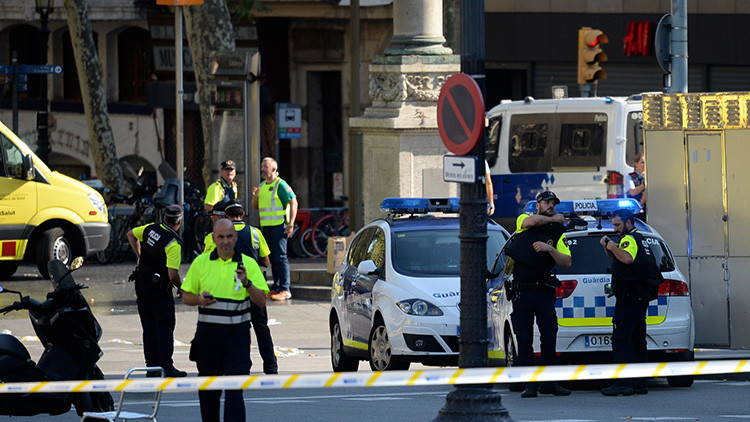 Police at Barcelona attack site. Photo elnuevodiario.com.do
Santo Domingo.- A Dominican woman who lives in Spain and was on the Las Ramblas tourism district of Barcelona, during the Thurs. afternoon terrorist attack, described the moments of terror since the beginning of the rampage.
"We all hid in the premises and shopping plazas of the area until we could leave, it was madness," she said, quoted by local media.
The woman was accompanied by her husband and friends when suddenly they heard screams and saw people running in terror. "We didn't know what happened, but we immediately went inside the bar where we were."
Unconfirmed reports of a terrorist attack soon emerged, however, but no one was sure of anything until the Barcelona Squadrons special police arrived on the scene.
According to international media, Islamic State (Isis) claimed responsibility for the deadly attack by its "soldiers," which killed at least 12 people and injured 80 others. The death toll is expected to rise.