Venezuela crisis talks suspended(Update)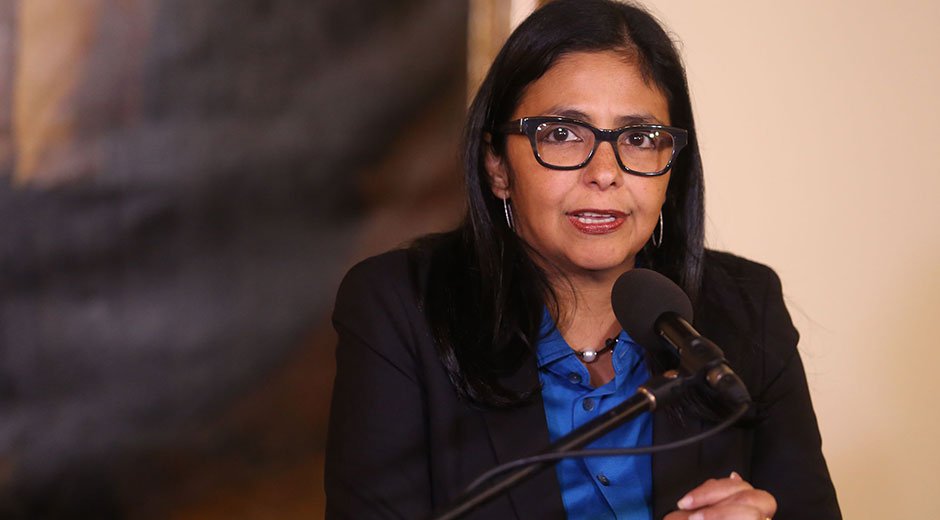 Delcy Rodriguez. File
Santo Domingo.- Venezuela's opposition, grouped in the Table of Democratic Unity (MUD), said Tues. that conditions haven't emerged to continue the talks with the government of Nicolás Maduro in the Dominican Republic Wednesday. "There'll be nobody traveling to that country."
FILE.- The talks mediated by president Danilo Medina, between Nicolás Maduro's government and the opposition representatives of the Table of Democratic Unity (MUD) resumes Wed. in the Dominican Republic, the Foreign Ministry reported Mon.
It said its auditorium is being prepared to resume the talks on Wed. , as instructed by Medina.
"The dialogue for peace in Venezuela is prepared as announced by President Medina last time and we in the Foreign Ministry work for that purpose, but if there are changes the Government will announce it," said Foreign Ministry spokesman Hugo Beras.
Last Wed. Medina announced a recess in the talks and scheduled a third round for Wednesday, a meeting at which he called for observers from Chile, Mexico, Bolivia and Nicaragua, as suggested by the opposition's representatives.
National Constituent Assembly president, Delcy Rodriguez and Caracas mayor Jorge Rodriguez represent Maduro.
For the MUD were Timoteo Zambrano, Luis Florido, Luis Moreno and Julio Borges, who at all times shied away from the Dominican media and didn't allow images of the talks.