Haiti leader unscathed in attack; bodyguard hurt: AP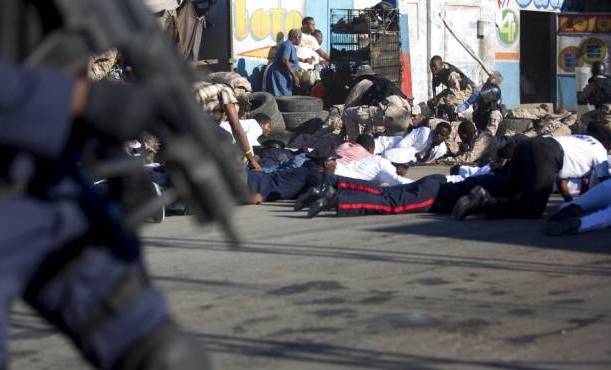 Port-au-Prince.- One of Haiti president Jovenel Moïse's bodyguards was hurt when hit in the head by a stone thrown by a protester after a wreath-laying ceremony on the monument of independence leader Jean-Jacques Dessalines on the anniversary of his death.
While Moïse read a speech, the demonstrators waved banners to demand an investigation into the fate of Petrocaribe funds, which were disbursed as investments to develop the continent's poorest country.
The attack occurred as hundreds of people poured onto the streets of Haiti Wednesday to demand transparency in the use of funds from the Petrocaribe oil agreement with Venezuela and to prosecute those who allegedly diverted US$3.8 billion from that program, AP reports.
At the border
As expected, the Dominican Defense Ministry sent additional soldiers to the border with Haiti, to prevent an uncontrolled influx of immigrants from that nation.