Peaceful protesters demand Haiti leader step down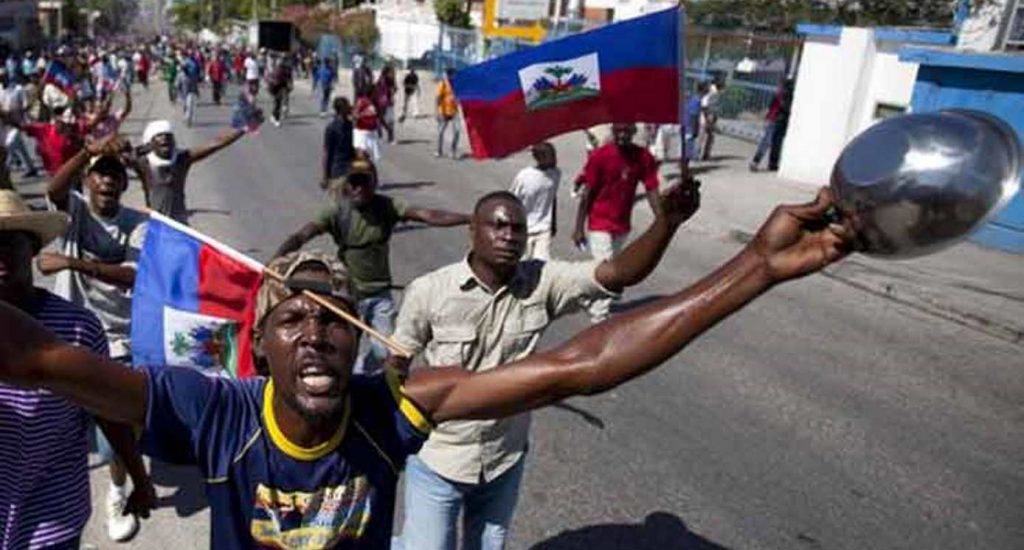 Port-au-Prince.- Tens of thousands of people demonstrated peacefully on Sunday in Port-au-Prince to demand the resignation of Haitian president Jovenel Moise in a protest called by singers.
The demonstration was the most massive held since the beginning of the anti-government movement, on September 16, and included adults, youngsters and children from all over the metropolitan region of the capital.
Dressed in white and in a festive atmosphere, typical of the carnival, protesters marched following the trucks with music in which the singers were on, including Izolan, Mathias and Ti Djo Zenny, Funny, all famous in Haiti.
Chanting "lage pye'w" (resignation), the march began near the National Palace and went to Pétion-Ville, a well-off sector in the southeast of Port-au-Prince, where Moise's residence is located.