Magniatude 7.6 earthquake shakes Mexico´s Pacific coast; 1 killed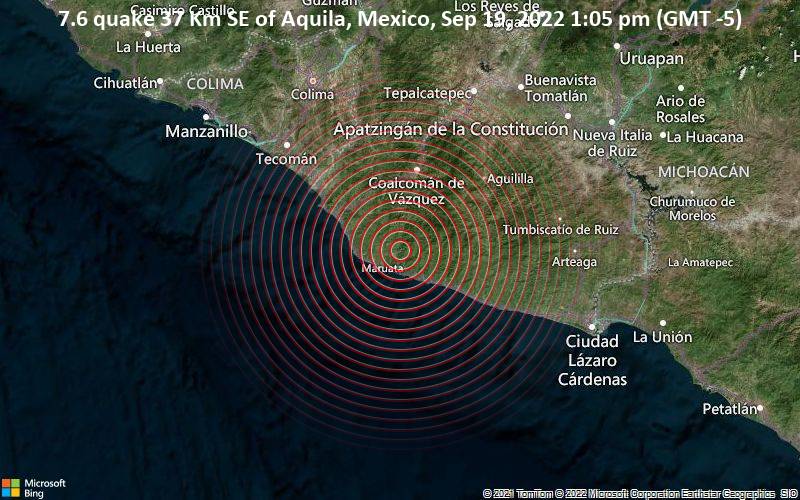 MEXICO CITY — A magnitude 7.6 earthquake shook Mexico's central Pacific coast on Monday, killing at least one person and setting off a seismic alarm in the rattled capital on the anniversary of two earlier devastating quakes.
Mexico City Mayor Claudia Sheinbaum also tweeted that there were no reports of damage in the capital.
This is the third time an earthquake has been recorded in Mexico on September 19. Today's quake comes on the anniversary of Mexico's deadliest recorded earthquake when more than 5,000 fatalities were reported after the capital was struck by a magnitude 8.1 earthquake on September 19, 1985.
In 2017, also on September 19, an earthquake struck Puebla with an estimated magnitude of 7.1.