"Barbecue" gang converts Haiti's largest fuel storage area into a barricade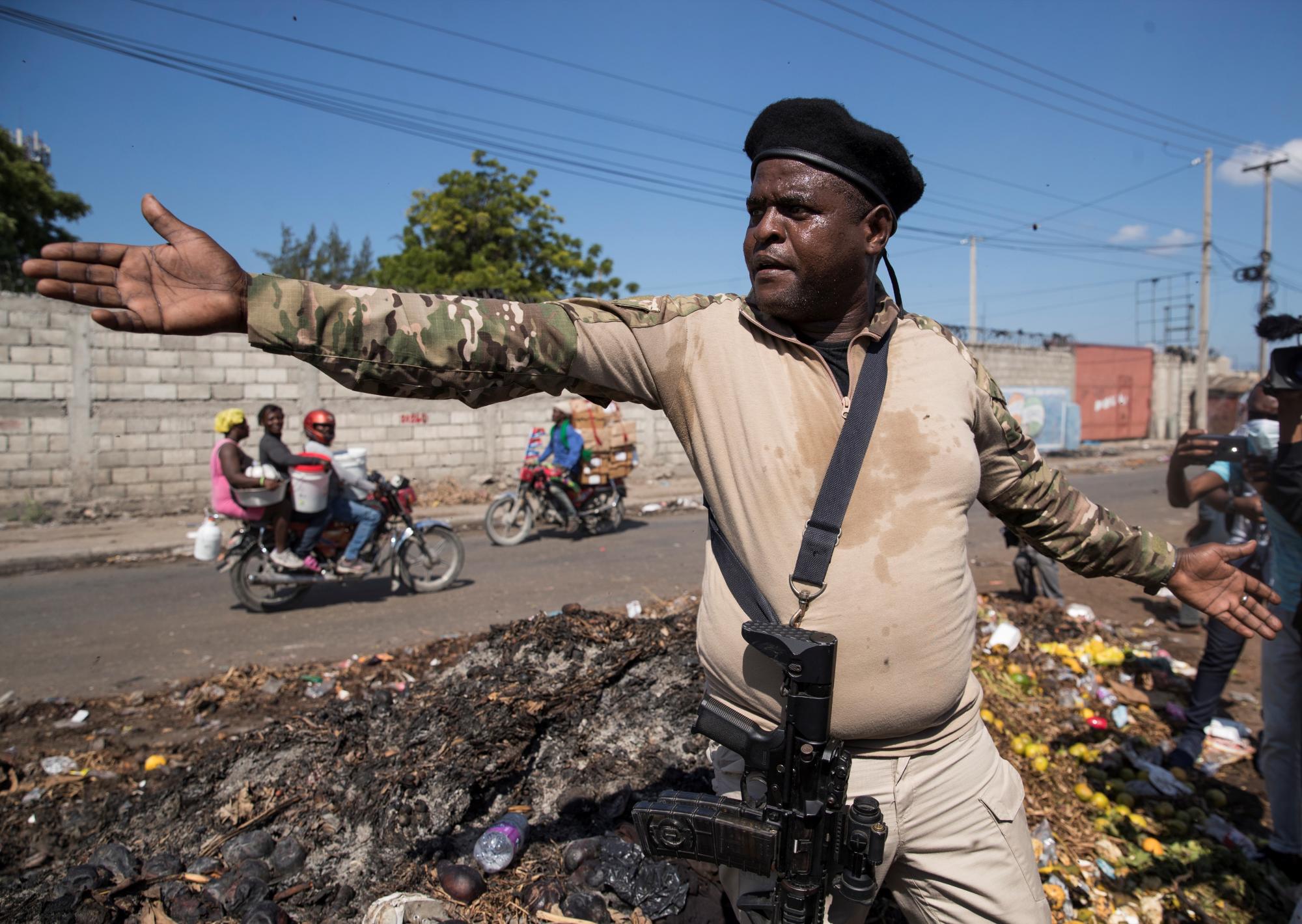 Photo Source: Diario Libre
The Varreux fuel terminal, a storage center located north of the Haitian capital, Port-au-Prince, where 70 percent of the country's fuel is stored, has been converted into a "barricade zone", under the control of the gang that fronted by extrovert Jimmy Sheizier, aka "Barbecue". Access to these facilities is impossible. There "nothing moves", writes this Thursday the digital portal Le Nouvelliste, citing a source close to that medium.
Anticipating the possibility of government attacks to dislodge the assailants from the fuel terminal, Barbecue's gang has set up consistent barricades and dug trenches with mechanical shovels around the entire perimeter of the terminal.
Operators, employees and truck units have been unable to enter the area. After some efforts, the personnel operating a propane gas tanker truck that was parked at the dock managed to unload the product," according to reports.
As of yesterday, the volume of fuel stored in tanks was 3,723,426 gallons of diesel; 3,902,346 of gasoline and 816,228 of kerosene, which represents, according to calculations, 10 days of diesel consumption and 12 days of gasoline. As for propane gas, there are 700 metric tons in storage, which gives hope of between 15 to 20 days of consumption.
The Varreux oil terminal is today blocked by the violent group that runs "Barbecue", this being a reflection of the gang war for control of the area. It is located in Cité Soleil, an area under the influence of gangs.
Source: Listin Diario