Barbecue states that the only way the Prime Minister would see the product is over his dead body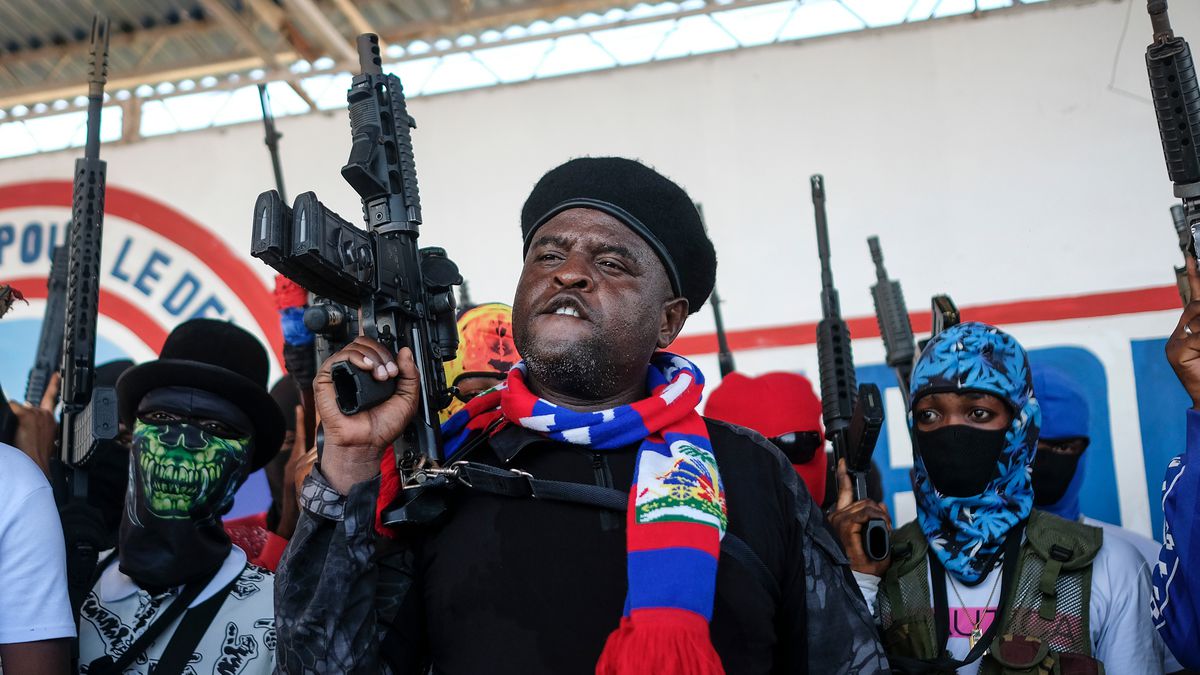 Photo Source: El Pais
The Dominican Republic reiterated yesterday before the United Nations General Assembly its position on the crisis situation in Haiti, declaring that the country "cannot wait any longer." Foreign Minister Roberto Álvarez said that even though it is recognized that the country's response must come from Haitians, the international community "must act now" to prevent the situation there from "completely spilling over."
Jimmy Chérizier, alias "Barbecue", radical leader of one of the most powerful gangs in Haiti, warned yesterday on video, in front of the Varreux fuel terminal, that the only way Prime Minister Ariel Henry would see the oil product come out in that port is "over my dead body".
Indeed, he has appealed to his supporters to keep barricades on public roads. In other images, Barbecue appears in the middle of a highway, gun in hand, denouncing the critical situation in his country and his insistence on continuing the struggle. Chérizier's warning implies an open challenge to the government and an indication of how delicate and dangerous the internal situation in Haiti continues to be.
Varreux, the country's largest oil terminal, has been subjected to gang control before. Last year, the "Barbecue" gang blocked the flow of fuel, creating serious problems for the operation of emergency, hospital and energy services in the country.
Source: Listin Diario