German ambassador leaves Haiti amid worsening crisis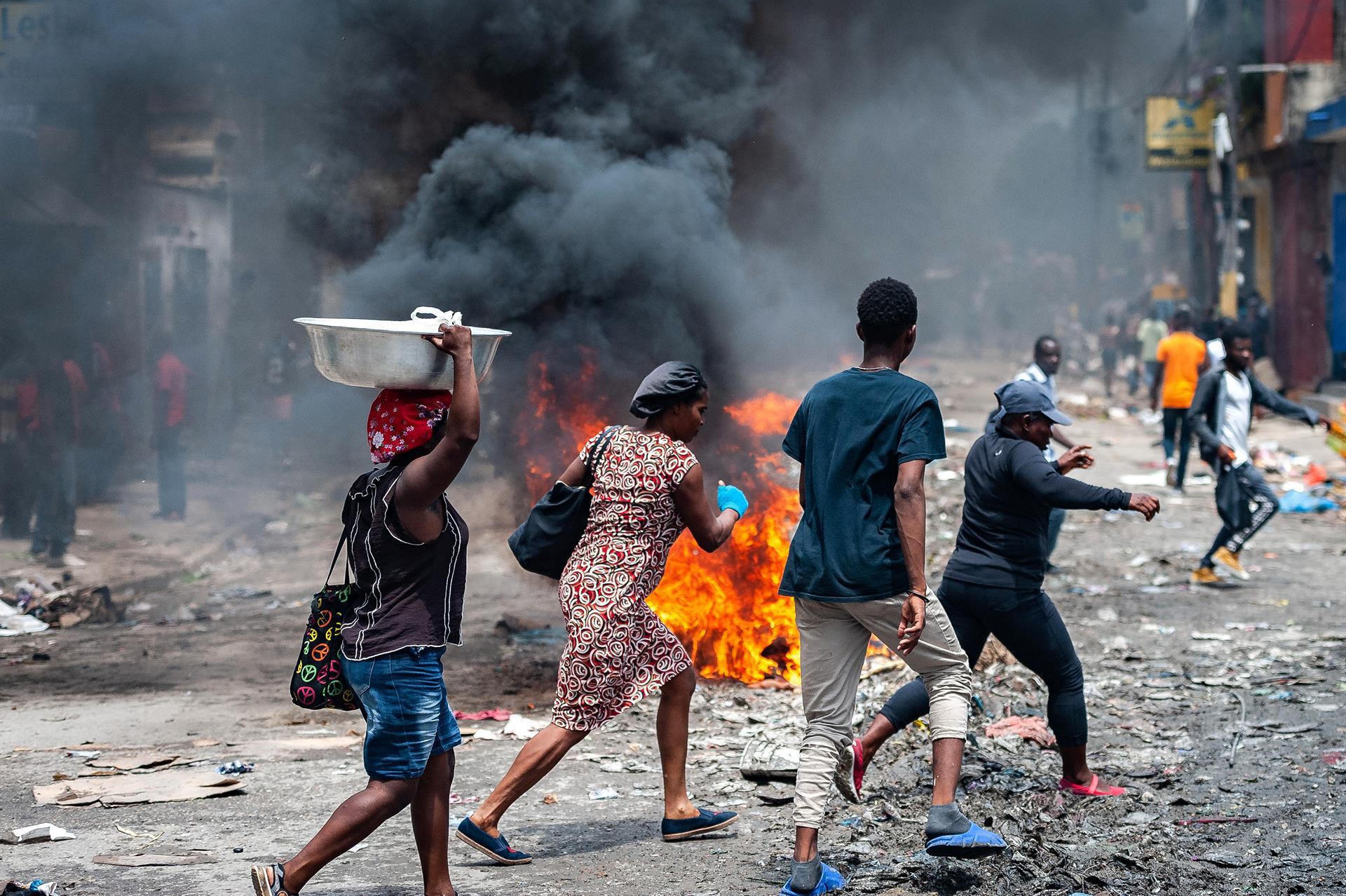 Photo Source: Unknown
The political crisis and insecurity in Haiti yesterday pushed the departure to the Dominican Republic of the German ambassador and consul in Port-au-Prince, Peter Sauer and Joshka Jokisch, respectively.
The diplomats arrived in the country aboard the UNHAS flight, from the United Nations Organization (UN), via the Joaquín Balaguer Airport. The General Directorate of Migration reported that the efforts to transfer the German diplomats responded to an order from President Luis Abinader.
Sauer and Jokisch were received by the Director of Migration, Venancio Alcántara, and the Deputy Minister for Consular and Migratory Affairs of the Ministry of Foreign Affairs, Opinio Díaz. In the international arena, the president of Suriname, Desi Bouterse, who assumed the temporary presidency of the Caribbean Community, drew the attention of the international community to the situation in Haiti.
According to a press release from the General Directorate of Migration, the diplomatic proceedings to transfer to the Dominican Republic the Ambassador and the Consul, from Germany in Haiti, was ordered by President Luis Abinader, given the convulsive situation that Haiti is experiencing, with a scenario that has intensified in recent weeks with a spiral of robberies, looting, kidnappings and murders, which posed an imminent danger to the lives of these diplomats.
According to details obtained at the airport, in the next few hours there could be new departures of diplomats for fear of the situation of chaos and violence in Haiti.
Although the closure of the German embassy in Haiti in recent days has not been disclosed, several countries, including the Dominican Republic, announced the temporary closure of their embassies in Port-au-Prince for security reasons, amid protests in various Haitian cities over the government decision to suspend fuel subsidies. including Canada and Mexico.
Canadian Prime Minister Justin Trudeau is leading an advisory group discussion on Haiti, hoping to instill a sense of urgency about that country and discuss how the international community can help, the Miami Herald reports. Haitian police forces would have fatally wounded two dangerous members of the "Canaam" and "400 Mawozo" gangs, according to information from that country. They are Saint-Fleur Loubents, part of the Canaam gang, and Giro Altinéus, of the "400 Mawozo" gang.
Source: Listin Diario