Cuba suffers widespread blackout after Hurricane Ian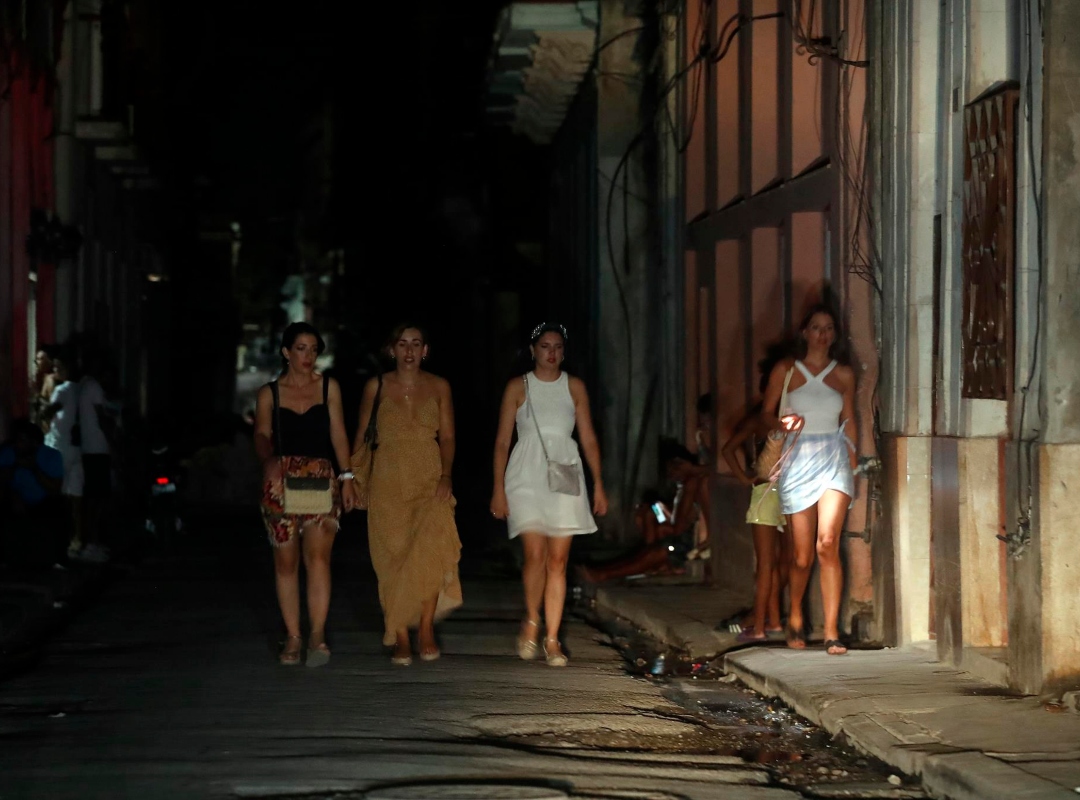 Photo source: Unknown
Cuba was left in the dark on Tuesday night due to a widespread blackout caused by the damage to its electrical service network after the passage of Hurricane Ian, which hit the west of the island at dawn, reported the state-owned Unión Eléctrica. "The SEN (National Electrical Service) with 0 electricity generation, without electricity service in the country," said the company on its Twitter account, explaining that the failure is related to weather effects caused by the category 3 hurricane, which left a trail of destruction in the country.
The powerful hurricane crossed western Cuba early Tuesday morning and left the country in the dark with a widespread blackout by damaging its electrical service network, in addition to destroying trees and causing other damage, before continuing towards Florida. "There is no electricity service in any area of ​​the country at the moment," Lázaro Guerra, technical director of the state-owned Electric Union, said Tuesday night in statements to Cuban television's primetime news program.
When the winds from the cyclone and the swells were still hitting the coast, people on the street walked with the light from their phones, while in some homes they lit up with candles or rechargeable battery lamps. Ian hit Pinar del Río, the island's westernmost province, hard at dawn, leaving behind poles, cables and trees scattered on roads and streets in that demarcation, as well as in neighboring Artemisa and Havana, from 2, 1 million inhabitants. "The western zone has the additional complexity that there is a group of transmission lines that are out of service, due to Hurricane Ian," Guerra said.
The official said that the failure occurred in the link lines of the system from end to end of the island, derived from alterations in the electrical load and frequency, causing a phenomenon of instability in the service.