Florida floods "catastrophically" as a result of Hurricane Ian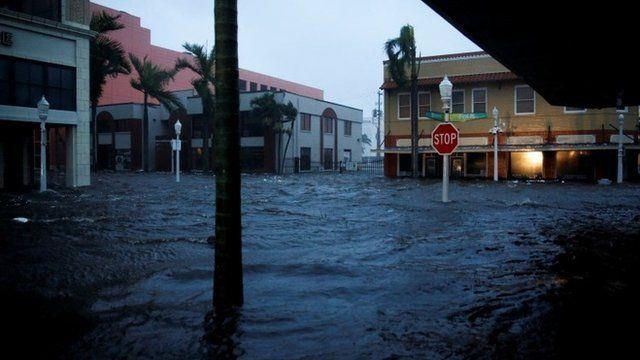 Photo Source: unknown
With its strong winds and heavy rain, Hurricane Ian raced across the state of Florida on Wednesday, leaving "catastrophic" floods and power disruptions. While Coast Guardsmen were still looking for 20 people, bad weather caused a boat carrying migrants to capsize south of the hurricane's path, close to the Florida Keys. Four of the castaways were able to swim to land, while three needed to be pulled from the water.
According to the United States National Hurricane Center (NHC), Ian made landfall at Cayo Costa, in the southwest of the state, around 15:05 local time (19:05 GMT), with sustained winds of up to 185 kilometers per hour. As a result, Hurricane Ian caused "catastrophic flooding," according to the Center, which also decreased the hurricane's intensity to category 3 on the Saffir-Simpson scale, from one to five, despite the fact that it was still very hazardous.
According to the specialized website PowerOutage, which tracks power outages in the US, Ian left roughly two million homes in Florida without energy at nightfall on Wednesday, particularly in places in the hurricane's path. According to the same source, many of the counties close to the area where Ian made landfall were virtually without power.
The NHC predicts that Ian, which has already wreaked havoc on western Cuba in recent days, will proceed towards Florida for the remainder of the day before reemerging over the western Atlantic on Thursday night.