Tropical storm Julia forecast to strengthen into hurricane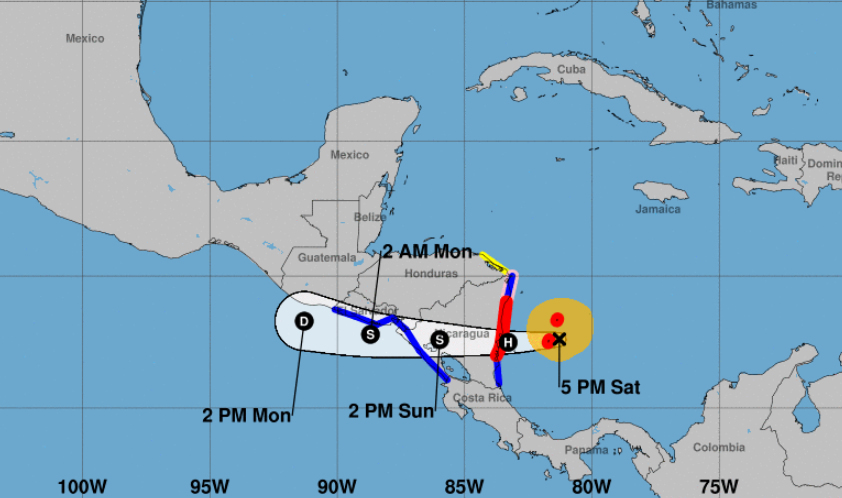 Julia is forecast to strengthen into a hurricane this evening or tonight before reaching the coast of Nicaragua early Sunday. The Hurricane Warning remains in effect for portions of the Nicaragua coast, the islands of Providencia, San Andres, and Santa Catalina.
Life-threatening flash flooding and mudslides are expected across portions of Central America this weekend.
Heavy rain, flooding and localized gusty winds will spread westward and northward over Central America and into southern Mexico later this weekend to early next week.