The UN considers intervening in Haiti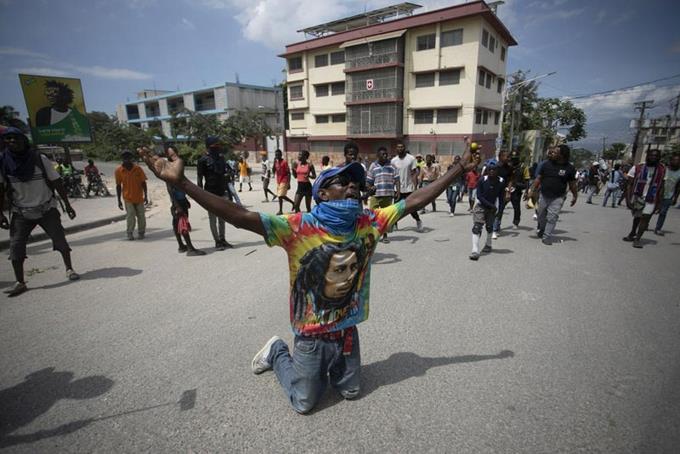 Source: Listin Diario
António Guterres, the UN Secretary-General, made a phone call on Sunday to address the Government of Haiti's urgent request for the deployment of an international force there. He also offered the Security Council potential plans for assisting Haiti with security. In a statement released, Guterres spokesperson Stéphane Dujarric said: "The secretary-general is profoundly worried by the situation in Haiti, which is grappling with a cholera outbreak amid a significant worsening in the security situation that has brought the country to a stop."
To address the humanitarian situation, the Haitian government has asked for "the immediate deployment of a specialized international armed force," which the head of the UN invites the international community, including the Security Council members, to take into consideration as soon as possible. Assuring "the free passage of water, gasoline, food, and medical items from the key ports and airports to communities and health facilities" is just one of the duties that this force may be in charge of, the spokesman noted.
The Security Council received a letter from Guterres on Sunday, according to Dujarric, "with possibilities for expanded security support to Haiti." In order to address the dire situation in the nation, where armed gangs have grown powerful in the Port-au-Prince metropolitan region and have blocked the main oil terminal, the Haitian government decided on Thursday to ask its allies for support in the deployment of this force.
On Sunday, the UN emphasized that the siege of that terminal had rendered essential services, such as the distribution of drinking water, inoperable.