Haiti's internal situation takes an "explosive" turn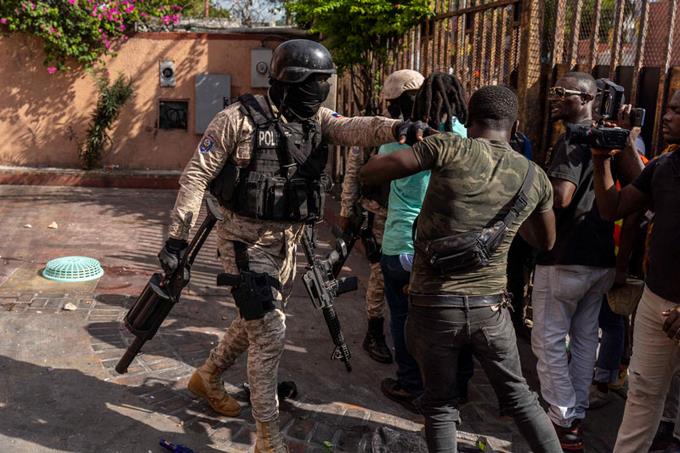 Source: Listin Diario
In anticipation of a foreign military intervention based on the government's approval, the Haitian news agency AlterPresse describes the situation as "explosive," drawing a framework that reveals the dangerous course that it is taking in that nation. The most widely read publications in that nation, including Gazette Haiti, Le Nouvelliste, Haiti 24, Van Bet Info, Haiti Libre, and AlterPresse, draw attention to the unrelenting pressure on the streets and a rebellion that is escalating and unchecked, spreading across the entire nation. The forces opposed to an armed intervention are uneasy for various reasons throughout the region.
The capital, Port-au-Prince, remains the scene of the majority of kidnappings, murders, and looting. It is also where protests and riots have been most intense. been recorded. The strongholds of the gangs are in that metropolitan area where the strongholds of the gangs are, which has already captured a large part of the capital's territory and taken away the influence and power of the authorities.
On Gonâve Island and Petit-Goave, to the west; in Jacmel, to the southeast; in Mirebalais and Lascahobas, in the central plateau; and in various neighborhoods on the outskirts and in the center of the capital, violent protests were reported. The majority of the activities are still being blocked in different parts of the nation. A hotel and the Radio Independencia station in Gonaives were looted and set on fire by violent groups led by Wilford Ferdinand, alias "Ti Will," who also signed the resolution requesting the foreign navy's assistance. Defense Minister Enold Joseph owns the station.
Attacks were committed against members of the Michel family and members of the government, including André Michel, Marjorie Michel, Edmonde Beauzile, and Rocardin St. Jean, Minister of Commerce.